Ekaterina Heldwein:
Crystallizing killers
Assistant Professor of Molecular Biology and Microbiology, Tufts University. Age: 37
Structural virologist Ekaterina Heldwein, who goes by Katya, has followed a less-than-direct path to success in science. As a Russian chemistry undergraduate with a desire to live abroad but little money, she headed to the biochemistry graduate program at Oregon Health Sciences University (OHSU) in 1994. But she had to find it first.
"I was only worried she could find Portland," said her graduate advisor, OHSU structural biologist Richard Brennan. While planning her trip, Heldwein had accidently bought a ticket to Portland, Maine, and didn't notice her mistake until right before she boarded the plane in New York. While Heldwein was stranded at the airport, an OHSU graduate student was able to rearrange a corrected flight for her.
METHODS: Having found Oregon, Heldwein was thrilled to be a part of Brenner's structural biology lab. "I just really liked it because it was very visual," she says. "It really appealed to me to know what things looked like and how that helped explain how they worked."
As a grad student, Heldwein was the first researcher to determine the structure of a bacterial binding protein, BmrR, which detects a number of antibiotic drugs and regulates transcription of the bacterial multidrug transporter.1
Using X-ray crystallography, electron microscopy, and nuclear magnetic resonance spectroscopy to determine a protein's three-dimensional structure, Heldwein combines structural information with her knowledge about microbes to understand how these proteins work.
Heldwein's focus shifted from bacteria to viruses when she joined Stephen Harrison's lab at Harvard University to study herpes viruses as a post-doc. "I'm still just really fascinated with them," says Heldwein.
RESULTS: In Harrison's lab, Heldwein built on the techniques she learned during grad school and defined the structure of the herpes virus fusogen proteins.2
She has been continuing this work in her own lab at Tufts University in Boston, defining the structures of two more herpes virus fusion proteins.3 Molecular biology and microbiology department head Abraham Sonenshein says that the future of virology lies in understanding how proteins work and detailing how they interact with each other. "To understand that at the molecular level, you need to have the techniques and knowledge Katya has," he says.
Heldwein has received several awards, including the American Society of Microbiology's Merck Irving S. Sigal Award in 2010, the Interscience Conference on Antimicrobial Agents and Chemotherapy's Young Investigator award in 2008, and the NIH's New Investigator award in 2007.
DISCUSSION: Even though she wasn't a trained virologist, Heldwein wowed the Tufts hiring committee immediately. "She was one of the first people to successfully apply biophysical techniques to how viruses find their target sites on host cells," says Sonenshein. "She's on track to becoming one of the major figures studying virus host interaction."
Not only does she have the skills and techniques, but "she's always willing to learn, and that's the key thing," says Brennan.
LITERATURE CITED:
1. E.E. Zheleznova et al., "Structural basis of multidrug recognition by BmrR, a transcription activator of a multidrug transporter," Cell, 96:353-62, 1999. (Cited 123 times)
2. E.E. Heldwein et al., "Crystal structure of glycoprotein B from herpes simplex virus 1,"
Science
, 313:217-20, 2006. (Cited 121 times)
Free F1000 Evaluation
3. T.K. Chowdary et al., "Crystal structure of the conserved herpesvirus fusion regulator complex gH-gL,"
Nature Structural and Molecular Biology
, 17:882-88, 2010.
Free F1000 Evaluation
Interested in reading more?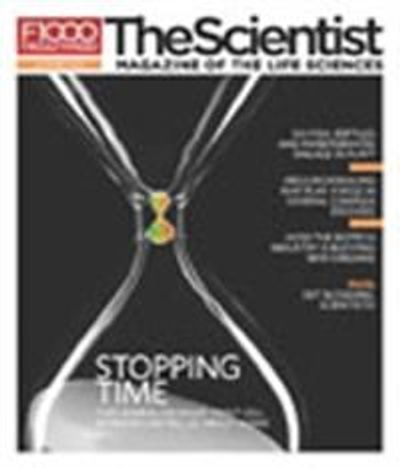 Become a Member of
Receive full access to digital editions of The Scientist, as well as TS Digest, feature stories, more than 35 years of archives, and much more!