Following the PI 3-kinase pathway
Phosphatidylinositol 3-kinase (PI 3K) acts upstream of myriad cellular pathways, including those that regulate protein synthesis and tumorigenesis. In this example, PI 3K phosphorylates the lipid PI -4,5-P2 to PI -3,4,5- P3, also known as PIP 3. PIP 3 binds to serine/threonine kinase (AKT) and recruits it to the membrane where PDK1 phosphorylates the kinase and sets it into action. Among a number of targets, AKT phosphorylates the tuberous sclerosis complex 2, and inhibits its ability to cleave GTP from Rheb. Rheb accumulates, activates the mTOR kinase, which then turns on a transcription factor and promotes protein synthesis. Mutations along this pathway or chronic activation can lead to tumor development.
Interested in reading more?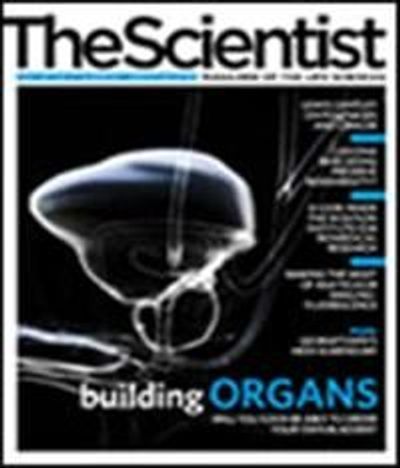 Become a Member of
Receive full access to digital editions of The Scientist, as well as TS Digest, feature stories, more than 35 years of archives, and much more!