Four Ways to Save Money - and Your Business
An underwriter reveals the must-do items he looks for when evaluating a company
for coverage.
By Philip W. Fiscus
Underwriter scrutiny is like a dose of preventive medicine: You may not like the taste of it, but it's good for you. Life science companies that partner with an insurance carrier and manage risk may qualify for higher limits of insurance at lower rates. For...
1. Use "best practices" rather than just following the letter of the law. Commitment to safety and security should be so pervasive in the culture of the organization that it's as apparent in the most senior managers as it is to hourly maintenance personnel. For example, to help ensure best practices for participants to understand a clinical trial, companies could include readability testing of informed consent documents, use information videos, and test participants on their understanding of the document.
2. Protect your energy source. One biotech firm's cell culture, representing an accumulated investment of $1.7 million over 22 months, spoiled after a power outage cut electricity to the facility and the backup diesel generator failed. The company lost both the critical cell line and the opportunity to earn a $1 million milestone payment from a sponsor. California is home to 25% of US biotech firms, and the state's energy crisis in 2001 ruined experiments and damaged costly equipment at the many organizations that lacked sufficient backup power. This past summer's heat waves have again put pressure on the power grid; usage was as much as five times greater than during the 2001 electricity crisis. Is your company better equipped to weather brownouts or power interruptions today as a result of risk management improvements since 2001?
3. Minimize physical threats to your R&D facility. Underwriters look for safety measures that help protect not only the building and the expensive equipment inside, but also research, documents, lab animals and other property that is difficult to replace. A "good risk" will have effective duplication procedures (for lab books, electronic data, samples, cell lines, and cultures) and ensure that the duplicates are securely stored offsite. Underwriters also look for a prudent facility-protection philosophy: proper storage and use of flammable chemicals; controls to protect clean rooms from potential breaches; alarms and a backup supply of electricity or refrigeration; systems that detect both heat and smoke; and sprinkler systems designed to reduce the chance of water contamination in a lab. Highly sensitive lab instruments are particularly susceptible to smoke damage.
In one example, a contract manufacturer sustained smoke damage from a small oven fire. It took five weeks of round-the-clock work for specialized cleaning contractors to get clean rooms back to the required standard, and only then could regulatory authorities begin the process of revalidating the rooms. In many such cases, a fire or other damage will invalidate equipment warranties and service contracts, making the cost of third-party warranties and service contracts a factor in the claim adjustment. These types of exposures could be elimi-nated (for example, by using infrared thermography cameras to identify hot spots that could develop into fires); mitigated through identifica-tion and segregation in a separate fire area; or alleviated through the design of dedicated heating and air conditioning systems with smoke dampers.
4. Protect against information theft. Start by conducting thorough background checks on employees and contractors, requiring non-disclosure agreements, and restricting access to facilities and sensitive information to those who need such measures. Identity theft is also a concern, especially for companies that conduct human clinical trials and need to collect personal information on a large number of individuals. Safeguards should be in place to ensure that this information is not accessible. For example, the information should not be stored on discs or laptop computers that are taken home by employees, and access to such information should be limited to those who need to see it.
Philip W. Fiscus is worldwide product manager for Chubb & Son's life science practice.
Interested in reading more?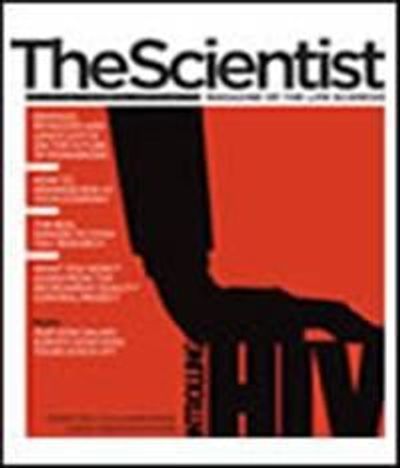 Become a Member of
Receive full access to digital editions of The Scientist, as well as TS Digest, feature stories, more than 35 years of archives, and much more!