Frankenfish
A toothy jowl snaps shut; behind it, a spear-shaped body writhes to the surface of a stagnant pond. An angry hiss escapes from this ancient-looking fish, a northern snakehead (Channa argus). It has just been electrocuted with a backpack-mounted, gas-powered shocking apparatus, and is now in the grasp of fisheries scientist Paul Overbeck. "That one sneezed," Overbeck jokes, scooping the fish into a net. The nearly 60-centimeter-long fish isn't dead, but it doesn't have long for this world. Overbeck, with colleagues David Keller and Shane Moser from the Philadelphia Natural History Museum's Patrick Center for Environmental Research, regularly collects snakeheads with the goal of knocking back numbers of the invasive species while studying its impact on native fish populations.
Snakeheads, which are native to Asia, were first found in 2004 in this concrete-bottomed, one acre pond—euphemistically dubbed Meadow Lake, located...
How did they get there? Overbeck and others speculate that snakeheads were introduced to the ponds in FDR Park by way of the Asian food trade, which imports live snakeheads into the United States. After snakeheads purchased from an Asian food market in New York were discovered in a Maryland pond in 2000, fish rumors flew. They included tales of the fish's ability to walk on land and colonize new water bodies unaided by human hands. The discovery even spawned two B-movies: Frankenfish (which carried the tagline "Welcome to the bottom of the food chain") and Snakehead Terror. At FDR Park, fishermen claim to have spotted specimens that are one meter long.
"They were going to leave the ponds and eat your dogs and children," jokes Richard Horwitz, a Patrick Center biologist and Overbeck's supervisor. Though some snakehead species can move across land, northern snakeheads, which are obligate air breathers, don't seem quite so capable.
As Overbeck pilots a "shock boat" through a larger pond, Moser and Keller net blue gills, bass, eels, shad, and snakeheads that cross the path of the boat's electrodes. While sampling Meadow Lake in June, Keller caught about 500 juvenile snakeheads—a more unnerving prospect than the odd meter-long adult. "It was probably one parent snakehead guarding young and 500 of these little guys," Keller says, holding a jar full of tiny fish back at the lab.
Rumors say the fish can walk on land, and grow to one meter.
Overbeck and his team aren't just ridding these waters of snakeheads. They also measure and record the other species they catch before returning them safely to the water to determine the effect snakeheads are having. Of particular concern are American eels, which are threatened all along the US East Coast. Overbeck says that since 2001, when he began surveying fish in FDR Park, he's noticed fewer young eels. "I saw a lot more in the past, but you have to look at the data." When he dissected three snakeheads caught the morning of the fishing trip, two had empty stomachs, but one contained a long, sinuous backbone. "It sort of looked like an eel to me," Overbeck says.
Overbeck and his team are recording snakehead stomach contents and aging the fish using ear bones called otoliths, as well as gathering other types of data, with little support from the state of Pennsylvania's Fish and Boat Commission.
Michael Kaufmann, the Southeastern Pennsylvania fisheries manager for the state agency, says that the commission drew up a plan for eradication of snakeheads shortly after they were discovered in FDR Park. "We wrote a plan for biocontrol, but it was considered impractical to do it," he says. The ponds in FDR Park are connected to each other and to the neighboring Schuylkill and Delaware Rivers via a tangle of underground pipes, tidal sloughs, and marshy wetlands. Indeed, a snakehead recently turned up in the tidal Delaware, and one was caught in the Schuylkill, through regular monitoring conducted by the commission and the Philadelphia Water Department. "We just don't see it as a possibility to eliminate them from that facility due to its particular layout," Kaufmann says. "If we're not going to be able to affect what's occurring, there's a point where you just need to accept what's going on in nature."
Interested in reading more?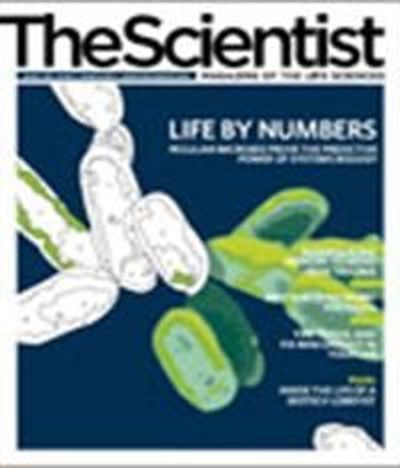 Become a Member of
Receive full access to digital editions of The Scientist, as well as TS Digest, feature stories, more than 35 years of archives, and much more!