From kinase to cancer
The story of discovering PI3 kinase, and what it means for a fundamental pathway in cancer.
2. M. Whitman et al., "Type I phosphatidylinositol kinase makes a novel inositol phospholipid, phosphatidylinositol-3-phosphate," Nature, 332:644-6, 1988.
3. H. Streb et al., "Release of Ca2+ from a nonmitochondrial intracellular store in pancreatic acinar cells by inositol-1,4,5-trisphosphate," Nature, 306:67-9, 1983.
4. Y. Sugimoto et al., "Evidence that the Rous sarcoma virus transforming gene product phosphorylates phosphatidylinositol and diacylglycerol," Proc Natl Acad Sci, 81:2117-21, 1984.
5. C.L. Carpenter et al., "Purification and characterization of phosphoinositide 3-kinase from rat liver," J Biol Chem, 265:19704-11, 1990.
6. K.R. Auger et al., "PDGF-dependent tyrosine phosphorylation stimulates production of novel polyphosphoinositides in intact cells," Cell, 57:167-75, 1989.
7. L.A. Serunian et al., "Production of novel polyphosphoinositides in vivo is linked to cell transformation by polyomavirus middle T antigen," J Virol, 64:4718-25, 1990.
8. B.D. Manning et al., Identification of the tuberous sclerosis complex-2 tumor suppressor gene product tuberin as a target of the phosphoinositide 3-kinase/akt pathway," Mol Cell, 10:151-62, 2002
9. A.R. Tee et al., "Tuberous sclerosis complex-1 and -2 gene products function together to inhibit mammalian target of rapamycin (mTOR)-mediated downstream signaling," Proc Natl Acad Sci, 99:13571-6, 2002.
10. J.A. Engelman et al., "The evolution of phosphatidylinositol 3-kinases as regulators of growth and metabolism," Nat Rev Genet, 7:606-19, 2006.
11. T. Shioi et al., "The conserved phosphoinositide 3-kinase pathway determines heart size in mice," EMBO J, 19:2537-48, 2000.
Interested in reading more?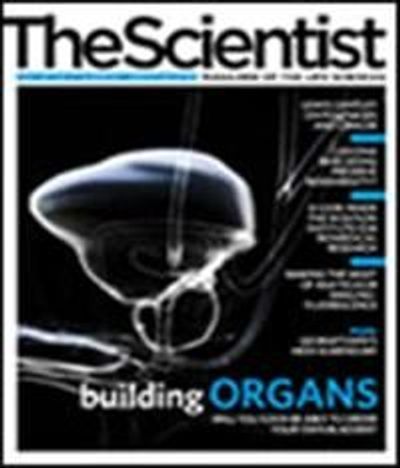 Become a Member of
Receive full access to digital editions of The Scientist, as well as TS Digest, feature stories, more than 35 years of archives, and much more!