Germany's Biotech Big Name
Germany's Biotech Big Name By Richard Gallagher and Joachim Pietzsch Where was plant biotechnology invented? Where were the walls between academia and industry, until recently as typically German as bratwurst, first torn down? Where was BioGenTec, the country's first concerted regional effort of politicians, businessmen and scientists to develop biotechnology, set up? The answer to all three questions is North Rhine-Westphalia. Despite the unm
Germany's Biotech Big Name
Where was plant biotechnology invented? Where were the walls between academia and industry, until recently as typically German as bratwurst, first torn down? Where was BioGenTec, the country's first concerted regional effort of politicians, businessmen and scientists to develop biotechnology, set up?
The answer to all three questions is North Rhine-Westphalia. Despite the unmemorable and difficult-to-pronounce moniker, even in acronym form, NRW has held the spotlight for biotech achievement in Germany since the 1980s, although it was on the verge of losing its pioneering role due to political indetermination around the turn of the century. Today, NRW is once again—in every sense—Germany's biotech big name.
The region between Rhine and Ruhr has long been the country's powerhouse of business and industry, notably heavy industry. Coal and steel production flourished for almost 150 years using the Ruhr area's plentiful resources, and...
Somewhat counter-intuitively, NRW's strong chemical and pharmaceutical industries hampered the initial growth of the biotech sector. The boards of the big diversified companies were dominated by chemists who were sceptical of the worth of biotechnology. In addition the political climate was unfavourable to biotech plants, strengthening the reluctance of the chemical giants to invest. That's all changed. Chemistry and biology are no longer in contradiction, allowing NRW to take full advantage of its legacy. Today, NRW is arguably the leading location worldwide for the development of industrial biotechnology processes, in which biological, process engineering and chemical expertise are merged.
Two other factors are at play: The current prime minister of NRW, Jürgen Rüttgers, was Federal Research Minister of Germany between 1994 and 1998. His heart is in biotechnology.
And, regardless of the political affiliation of its governments, there is a genuine consensus on support for innovation to maintain the state's wealth and welfare. The phrase "We in North Rhine-Westphalia"—born under the reconciling, 20-year-long leadership of its late prime minister Johannes Rau—has developed real meaning in this artificially designed state, imparting leaders and inhabitants alike with a stronger feeling of belonging together than the citizens of many other, much more traditional German states. This "We" feeling enabled the creation of platforms like the stem cell network which is unique in Germany. And it paves the way to a problem-solving-oriented future that will be of great benefit to a complex enterprise such as biotechnology.
In these pages we profile the people, institutions, organizations and companies that form a growing and optimistic sector of the economy of an industrial giant. North Rhine-Westphalia isn't just the longest name; it's also the biggest news, in German biotechnology.
We acknowledge and thank the many sponsors of the supplement, without whom this publication would not have been possible.
Interested in reading more?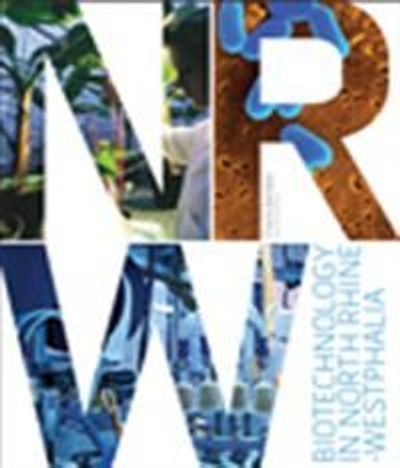 Become a Member of
Receive full access to digital editions of The Scientist, as well as TS Digest, feature stories, more than 35 years of archives, and much more!