Gulf State Gamble
Oil-rich countries like the UAE and Qatar are pouring money into biotech initiatives, but will they transform the desert nations into true research centers?
In the emirate of Dubai in the United Arab Emirates (UAE), a set of glass towers is slowly rising up over the desert. The half-finished buildings form the skeleton of DuBiotech—a mammoth biotechnology office and research park. And this isn't the only major biotech initiative in the oil-rich region. Qatar is building a stem-cell bank and attracting biotech companies to tackle genetic diseases, Saudi Arabia is planning Jeddah BioCity, and Oman is developing a marine biotechnology center. Across the Persian Gulf, countries are seeking to diversify their economies—and they've tapped biotech as a major focus.
This desire to build the healthcare economy aligns with pharmaceutical company goals for the region. The...
To sweeten the deal for international corporations, Gulf States are hiring top talent from around the world, offering 50-year tax holidays, and employing teams of in-house experts to navigate the regulatory process. But while companies have signed on for distribution, marketing, and late-stage development work, the region's biotech is still in its infancy. It's also not yet clear whether these steps will be sufficient to overcome the lack of local scientific talent and other limitations to transform the tiny desert nations into true biotechnology research hubs.
Dubai: Big Business
In 2005, a company called TECOM Investments (owned by Sheikh Mohammed bin Rashid al Maktoum, the ruler of the Dubai emirate) pledged over $400 million to build DuBiotech—in, not surprisingly, Dubai. The goal was to create "the biggest life-science cluster in the Middle East as soon as possible," says executive director Marco Baccanti. Scheduled to be finished this fall, the 24,100-square-meter laboratory space, called the Nucleotide Complex, will be able to house about 800 scientists, he says. By 2010, the facilities will also include 25 warehouse and manufacturing buildings and two 22-story office towers, and third-party contractors will eventually build dedicated private schools, hospitals, and other amenities. More than 60 international companies have already leased space in the complex, including Merck, Pfizer, Genzyme, and Amgen.
A growing need for high-wage jobs for citizens, as well as a desire to be prepared for the post-carbon economy, has kicked biotech development into high gear.
But the laboratory won't house drug discovery research any time soon. DuBiotech's main strategy is to bring in international companies to conduct marketing, late-stage development, manufacturing, and distribution, and then work backwards towards the fundamentals. So even though the labs will be completed first, they won't be filled yet. DuBiotech's planners quickly realized that unlike research centers such as Boston or San Francisco, Dubai could not immediately build "a research pipeline for development of new molecules," he says. "But we are not satisfied only having companies that use Dubai as a commercial hub," Baccanti says. Eventually, they hope these companies will explore earlier stages of drug discovery.
Despite efforts to fast-track development, there's little infrastructure yet.
Amgen, for instance, will be using its office space in DuBiotech for marketing mainly consumer-ready, FDA-approved drugs: Aranesp, an anemia drug, Vectibix, a colorectal cancer drug, and denosumab, a bone disease treatment (expected to be approved by the FDA in October), among others, Allam says.
Qatar: A Local Focus
Like DuBiotech, Qatar has thrown its efforts into biotech development and is offering tax holidays and other perks. The government has financed a partnership between Weill Cornell Medical College and Qatar University, is building a $7.9 billion hospital (scheduled to open in 2012), and has brought biotech companies into the Qatar Science and Technology Park (QSTP). But while DuBiotech's main goal is to foster a booming biotech economy by courting large multinational corporations, Qatar's strategy is more focused on tackling local health problems—such as the Gulf States' high rates of metabolic diseases, cancer, and blood disorders like sickle cell anemia, says David Macauley, chief executive of the Virgin Health Bank (VHB). Indeed, the Qatar National Research Fund has identified these disease areas as top funding priorities.
One of the companies the government has partnered with is VHB, which extracts, processes, and stores stem cells derived from umbilical cord blood. (Cord blood can treat diseases like leukemia or sickle cell anemia less invasively than traditional bone marrow transplants.) VHB relocated its headquarters from the UK to Doha, in Qatar, and is building a 500-square-meter storage facility in QSTP. It will initially hire only a few technicians, but plans to facilitate research eventually, by encouraging stem cell researchers and cancer specialists from outside Qatar to study samples at the cord blood bank.
Another company, London-based deltaDot, has created a separate Qatar entity and is also setting up shop in QSTP. deltaDot has designed an accurate and sensitive way to identify nucleic acids, small molecules, and proteins by measuring their UV absorbance. The company currently has four employees working in Doha, and plans to hire six more by the end of the year. deltaDot wanted to break into the Middle East market because it's one of "the fastest growing in the world," says founder John Hassard, and they were impressed with the ease of doing business and the vision of solving local problems.
Challenges Ahead
In order to get off the ground, these initiatives will have to overcome several challenges. Both countries will have to import most of their biotech workforce. Only 17% of the 250,000 Qatari citizens have a college degree, and only 8% of these are in engineering or sciences, according to a 2004 census. And only 11% of UAE citizens have college degrees, according to a 2005 population survey.
Attracting foreigners may not be so easy. Macauley and Baccanti—both Europeans—find the region easy to live in, with a high standard of living, no income tax, and a tolerant attitude. But both countries do follow Sharia law, a form of law based on the Qur'an and other Islamic texts, Macauley says. Dubai has a vibrant expat community, but Qatar has a less international feel, Hassard says. Drinking, for instance, is legal in certain four- and five-star hotels, but "if you go to Qatar thinking you are going to go out drinking every day, you'll be disappointed," he says.
The countries also lack the science culture that lures people to places like Boston, says Baccanti. Dubai has the 30-year-old UAE University and Qatar has the Qatar University partnership with Weill Cornell Medical College and Texas A&M, but the academic research community is still sparse. "A lot more people [will have to] come in before you get the infrastructure and different synergies you get from talking to people in your area," Hassard says.
And despite efforts to fast-track development, there's little infrastructure yet, says Sanjida Ahmed, the research director for Eastern Biotech and Life Sciences, a Dubai-based genetic testing company that will move into DuBiotech once it's completed. "Any kind of molecular genetics or cytogenetics, or purely genetics testing, we send to the UK or US, or labs in India," she says. Hassard has encountered similar obstacles. "I can't go down to Radio Shack and buy a bunch of resistors," he says. "Very often we have to work with the right people in Doha to establish the supply chain."
Even handling the regulatory aspects could be a challenge. Each country in Amgen's target region, for instance, has its own regulatory body. Within each country, companies may have to develop different strategies and obey dozens of different rules about formulation, dispensation, and marketing, coming from universities, hospitals, the army, or the Ministry of Health, Allam says. (DuBiotech has created an in-house regulatory affairs office to streamline the process.)
Despite projections of growth in the regional market, companies also need to build demand for some of their products. The prevalence of genetic diseases should make demand for screening high. Yet it is almost nonexistent, says Ahmed. Though attitudes are changing in the younger generation, for the most part she encounters the belief that "what God has given us, we are accepting," she says.
Jumping into the region's biotech adventure is not for everyone, says Olivier Renard, the research advisor to the Sultanate of Oman, which is providing $10 million over a 5-year period for a biotechnology chair and a marine biotechnology center, still in its early stages. "It can be a bit hard because you don't have the structure." On the other hand, it's a great opportunity for those who want to build something from scratch. "You have the freedom to create whatever you want."
Is the Gulf right for you?
The growing healthcare industry in the Middle East may tempt small biotechs to head for the desert. But it can be tricky to know where—and whether—to relocate. Here are tips from people who've made the move.
Know your workforce. When deciding on its regional hub, Amgen initially considered Cairo, an inexpensive city. The company soon realized it would be difficult to attract a multinational workforce to the city, Allam says. If you plan on transplanting many Western employees, consider Dubai, which has an international population and a "fantastic" standard of living, Renard says.
Play to each country's strengths. DuBiotech is a great fit for those with ready-for-market products, but isn't ideal for early drug discovery, Baccanti says. Qatar funds early research in a few key areas (see qnrf.org for a list). But if your work is outside these, don't waste time submitting a proposal, Hassard says.
Follow the money. While many countries in the region tout their commitment to biotech, some don't back it up with serious R&D funding, says Hassard. Check how much they actually spend on research. Qatar, for instance, spends 2.5% of their GDP on research, a "very serious" amount, he says.
Think stem cells. Many researchers find the Gulf region's stem-cell regulations to be more transparent and easier to follow than European standards, Macauley says. It's also a priority for Qatar's national research fund, so biotechs focusing on regenerative medicine may find a niche there.
Stick to the free zones. In most Gulf countries, the biotech oases are located in free zones, which allow foreign ownership, Baccanti says. Don't bother looking outside these areas, since everywhere else requires a citizen to be a majority stakeholder. As an added bonus, these zones have in-house teams to facilitate registration, he adds.
Check your ego at the door. Many westerners show up with a Lawrence of Arabia mindset and assume local governments will "fall at their feet" because they have Nobel Laureates on their advisory boards, Hassard says. Hassard has found that in the Gulf, "genuine humility is an asset."
Interested in reading more?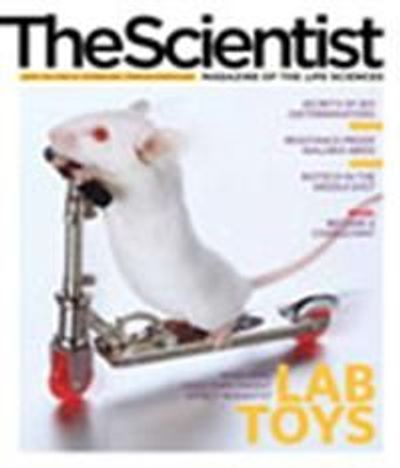 Become a Member of
Receive full access to digital editions of The Scientist, as well as TS Digest, feature stories, more than 35 years of archives, and much more!