Homeward bound
Armed with vast experience, Bernward Garthoff forges bonds between science and business to boost biotech in his home state.
Intrinsically Bernward Garthoff dislikes buzzwords. But he knows how useful they can be, particularly when it comes to facing the challenges of change. After all, he has a long and successful management career at Bayer, retiring from the Board of BayerCrop Science in November last year. For the last three years, he also served as chairman of the German Biotech Association, DIB, and has been a board member of EuropaBio. Rather than putting his feet up, Garthoff took office as the first biotechnology cluster manager of North Rhine-Westphalia (NRW) in January 2009.
"Your nomination is a further important step on North Rhine-Westphalia's way to becoming Germany's number one innovation state", State's Minister of Innovation Andreas Pinkwart said of Garthoff when introducing him for the...
A cluster, Garthoff explains, is a dense and stimulating network of expertise, characterized by the proximity of its participants. For the development of biotechnology, clusters have always been of crucial importance. Garthoff has been an eyewitness to this process when he was Bayer's Senior Vice President of Research and Development in the United States. There, between 1989 and 1992, biotechnology activities at Bayer's Berkeley, California, site were included among Garthoff's responsibilities. Conceptually, he continues, the formation of a cluster makes sense, yet practically, its success will depend on the commitment of everyone involved. A good cluster manager therefore needs to be both a coach and a coordinator. His social intelligence needs to be in balance with his scientific knowledge.
Competitiveness has to be a shared characteristic if the cluster is to survive, Garthoff says. Yet the bottom line is all too often neglected by scientists, for whom business results do not have the same attraction as scientific accomplishment. A good manager therefore has to teach his team how to best combine cutting edge science with business acumen—something that Garthoff learned on the job as Bayer's Head of Cardiovascular Research in the 1990s.
Only those clusters that convert their market potential from Petri dish to mass production in an integrated effort over the whole value chain will really excel, Garthoff is convinced. Disconnected ingenuity in parts of the value chain will not suffice. If that happens, then the bigger partners with the deeper pockets will eventually drop out. "With our cluster of industrial biotechnology, CLIB2021, we have established an outstanding prototype for this kind of integration", emphasizes Garthoff. In 2007 CLIB2021 won the first prize in a German Federal competition for the best cluster concept for establishing white or industrial biotechnology. Today it has a nationwide membership and includes companies with an accumulated turnover of €65 billion. "CLIB2021 builds on our specific North Rhine-Westphalian strengths. It is a tailormade attempt to make a difference in a field where NRW has a real opportunity to create one."
"Successful cluster formation and management requires special attention to the needs of small and medium-sized enterprises."
Garthoff sees his major task for the next three years as seizing opportunities to initiate similar clusters centered in his home state. "We have more than seven regional biotech competence networks of different sizes and specialization. Most of them are represented by our umbrella organization BIO.NRW. To unleash their potential and to become more effective, however, we have to start kind of a reengineering process that transforms these regional competence networks into state-wide clusters."
Two analyses have been commissioned on behalf of the Ministry of Innovation, Science, Research and Technology to identify the status and the potential for further biotechnology clusters. "Why not revive green biotechnology by building on the synergies of the Max Planck Institute for plant breeding in Cologne, the Fraunhofer Institute in Aachen and the local sugar industry, for example, or by merging their expertise with the medical prospects of plant-made pharmaceuticals?" Garthoff muses. Identification of possible cluster participants needs to be followed by their integration into a well-oiled business-like collaboration. "This integration process is the critical part of successful cluster management," says Garthoff and refers to his track record as an integration manager. He was responsible for the integration of 21,000 American, French, German and other associates into BayerCrop Science after Bayer's acquisition of Aventis' crop science business in 2001. "This merger has taught me how to deal effectively with diversity."
Identify, integrate, innovate—Bernward Garthoff is well prepared to manage this hop, skip, and jump of cluster formation. In his new assignment, he will pay special attention to the needs of small and medium-sized enterprises. "Bigger players have a lot of opportunities on their own," Garthoff says. "Yet medium-sized businesses often lack both the network and the money they would need to expand. Start-ups, on the other hand, may starve if they don't find an appropriate lead investor."
Bernward Garthoff is looking forward to establishing contacts, networking with potential partners, convincing investors, and "spending a few millions to jump-start joint innovation processes." And he is happy to be well endorsed. "I've received congratulations from a colleague in Brussels," Garthoff smiles. "He was amazed how strongly I'm supported by the state government and said, 'Your competitors in other regions will have to wrap up warmly'."
Interested in reading more?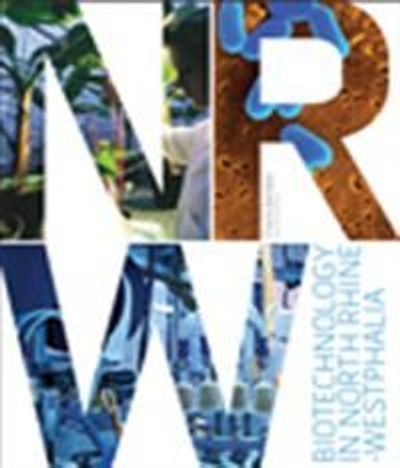 Become a Member of
Receive full access to digital editions of The Scientist, as well as TS Digest, feature stories, more than 35 years of archives, and much more!