In science we trust
Winter is the time that many parents begin pondering whether to send their children to summer camp. In sorting through their options, they'll see that one camp's materials contain no descriptions of oaths, no church services, no sermons on Sunday mornings. Indeed, at this camp, kids are more likely to spend Sunday mornings identifying insects or testing hypotheses.
Camp Quest (which stands for Question, Understand, Explore, Search, and Test), an operation that holds summer camps in six states in the United States, one in Ontario, and, for the first time last summer, in the United Kingdom, swaps out a religious perspective for a scientific one, and has campers ponder their places in the universe using logic. "The...
Amanda Metskas, executive director of Camp Quest, says that science plays a big role in the activities that campers busy themselves with. Mingled with the typical summer camp fare—campfires, canoeing, etc.—Camp Questers take about 1 hour out of every day to engage in educational activities. In the past, they have collected and identified insects from ponds, categorizing them by their sensitivity to pollutants with the help of scientists. Then campers would form a hypothesis about the health of the pond ecosystem based on their observations. They have also constructed a 5-meter-long timeline of evolutionary history and "ancient creature cards," Metskas says.
"It's about helping kids to learn to use the scientific method and how to think critically about the world," Metskas says of these scientific pursuits. "[Camp Quest] helps kids learn about questioning things and also gives them the freedom to change their minds."
A group of summer camps has kids pondering their places in the universe using logic, not faith.
Camp Quest was even tacitly endorsed by renowned British evolutionist Richard Dawkins. His charitable organization, the Richard Dawkins Foundation for Reason and Science, donated £500 to fund a "philosophy for children" counselor at the camp's inaugural UK session near Somerset in July. "From all I hear, Camp Quest is wholly admirable, teaching children how to think, not what to think," Dawkins wrote in a letter to UK newspaper The Independent at the end of July.
Samantha Stein, who organized the first UK session of Camp Quest, says that an especially stellar group of children from ages 7 to 17 attended the week-long session, which was evolution-themed to coincide with the 150th anniversary of the publication of Charles Darwin's On the Origin of Species. Campers watched presentations on astronomy, paleontology, and evolution, and discussed the application of the scientific method. "The older [kids] really got into it," Stein says.
Though Camp Quest kids participate in many different science-related activities as they enjoy a week in nature, a staple of every session is a round of the "Invisible Unicorns Challenge." Campers are introduced to two invisible unicorns that roam the camp and encouraged to develop rational arguments that prove to camp counselors that the unicorns don't exist. At Camp Quest UK this summer, Stein says that campers turned in some impressive efforts at disproving the unicorns' existence, but as in every previous iteration of the game, no one succeeded. (The winning prize at Camp Quest UK was a £10 note signed by Richard Dawkins.) "Maybe next year," says Stein.
Interested in reading more?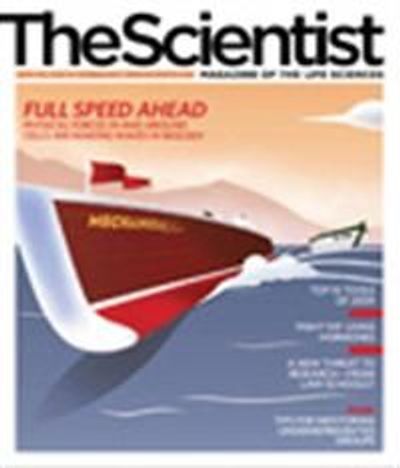 Become a Member of
Receive full access to digital editions of The Scientist, as well as TS Digest, feature stories, more than 35 years of archives, and much more!