Inflammation amplification
The paper
E. Boilard et al., "Platelets amplify inflammation in arthritis via collagen-dependent microparticle production," Science, 327:580–83, 2010. http://bit.ly/plateletRA
The finding
An international team led by David Lee at the Brigham and Women's Hospital was surprised to find cell-surface markers from platelets in the fluid of inflamed joints, which rarely contain blood. They traced the markers to "microparticles," tiny vesicles that form by budding from the membranes of activated platelets.
The surprise
The platelet microparticles were found in electron micrographs of joint fluid of patients with rheumatoid arthritis. They were 10-fold more abundant than microparticles from other cell types.
The chain reaction
Depleting platelets using an antibody seemed to cure arthritis in mice, and isolated microparticles injected into mice induced normal joint cells to release inflammatory cytokines. "We don't think they're the initiator," of inflammation, Lee says. Instead, platelet-derived microparticles appear...
The bigger picture
Microparticles are an emerging mechanism of communication between cells; Lee hopes this might generate interest in the roles of platelets in inflammation and other diseases. Platelets, Lee says, are "a lot more complex than [their] role in coagulation."
F1000 evaluator: W. Seaman (UCSF) • M. Keegan Delaney and X. Du (Univ. of Illinois) • K. Kornerup and M. Perretti (Barts and Queen Mary's Univ. London) • R. Carter (Nat. Inst. for Arthritis and Musculoskeletal and Skin Diseases) • R. Stevens (Brigham and Women's Hospital) • S. van de Pavert and R. Mebius (VU Univ. Medical Center) • F. Martin (Genentech)
Interested in reading more?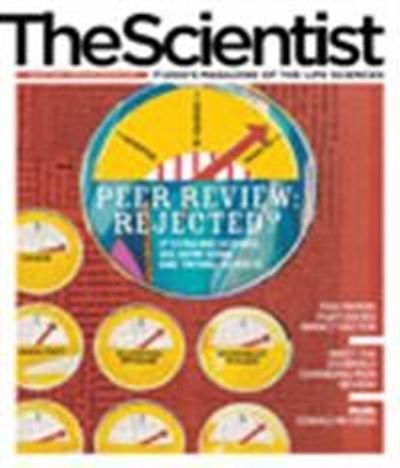 Become a Member of
Receive full access to digital editions of The Scientist, as well as TS Digest, feature stories, more than 35 years of archives, and much more!