Interactive Q&A: Need advice on making your lab green? Post a question here.
Need advice on making your lab green? Post a question here. Our panel of experts will answer your questions about creating an environmentally friendly lab
Greening a laboratory can seem like a daunting task. But building an environmentally responsible lab or making an existing lab more sustainable can be affordable, efficient, and relatively simple, if you know where to look, and who to ask.
Now's your chance to get tips and advice from the leading experts in designing, building, and retrofitting laboratories to be more sustainable. These experts have kindly agreed to try to answer any question that you might have about...
For instance, are you in the process of designing or redesigning a lab and in need of advice? Do you want to know how to incorporate more sustainability into an early-phase building project, how to maximize energy savings in the laboratory setting, or how to minimize waste and pollution in an existing lab? Or are you concerned about the environment and want to know how you can begin to make a difference in the lab?
Also, share any of your experiences - good or bad - with working in a green lab or a not-so-green lab, by posting a comment here.
The panel of experts listed below represents some of the brightest minds in the green lab world. We at The Scientist hope that this can be an ongoing forum where questions are answered, stories are shared, and new solutions are shaped. Here's to a fruitful discussion.
To submit a question or to share your experiences, please click here.
Our panel of experts
Dan Amon, U.S. Environmental Protection Agency

Amon works on a variety of energy efficiency and water conservation projects as the National Energy Manager for the U.S. Environmental Protection Agency. He has led a distinguished career in engineering and construction for more than 20 years and has a wide range of experience in mechanical design and construction, including semiconductor facilities, pharmaceutical facilities, and other high technology industries. He has been a Registered Mechanical Engineer since 1988.

Will Lintner, U.S. Department of Energy

Lintner has been the Department of Energy's project manager for the Laboratories for the 21st Century (Labs21) Program since its inception. Lintner has championed sustainable best practices, primarily energy efficiency, for over 25 years, first with the Department of the Navy and more recently with the US Department of Energy. In 2000, he was recognized for his contributions to reducing the DOE's operating costs by over $100 million per year through investments in energy efficiency retrofit projects.

Paul Mathew, Lawrence Berkeley National Laboratory

Mathew is a Staff Scientist at Lawrence Berkeley National Laboratory (LNBL). He has a Ph.D. in Building Performance and Diagnostics from Carnegie Mellon University. His area of expertise is energy efficiency and environmental sustainability, and his experience includes technical consulting, tool development, training and financial risk management.

Dale Sartor, Lawrence Berkeley National Laboratory

Sartor heads the LBNL Building Technologies Applications Team, which assists in the transfer of new and underutilized technology through project-focused multidisciplinary teams. He has over twenty five years of professional experience in energy efficiency and renewable energy applications including ten years as a principal of an architecture and engineering company, and seven years as the head of LBNL's In-House Energy Management Program.

Otto Van Geet, National Renewable Energy Laboratory

Van Geet is a Senior Engineer at the National Renewable Energy Laboratory (NREL), working in the Federal Energy Management Program. He has been involved in the design, construction, and operation of energy efficient R&D facilities for microelectronics, photovoltaic, thermal, and biological research, as well as office and general use facilities. His experience includes passive solar building design, use of design tools, photovoltaic (PV) system design, energy audits, and minimizing energy use. Mr. Van Geet is a LEED? Accredited Professional.


Hellmuth, Obata + Kassabaum Architects

HOK has been at the forefront of sustainable building design since the initiation of the movement. Employees of the St. Louis-based international company helped design and build the Nidus Center for Scientific Enterprise, the first LEED certified laboratory in the country. HOK has had a hand in designing about 30 green labs around the world since the late 1990s.

To submit a question or to share your experiences, please click here.
Interested in reading more?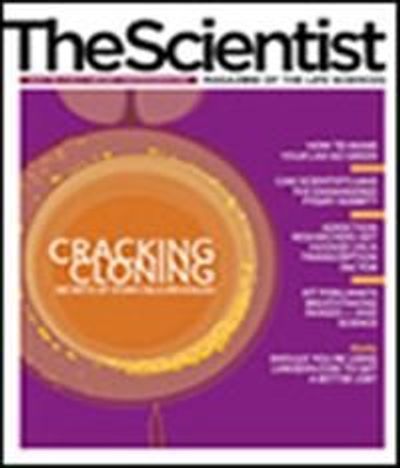 Become a Member of
Receive full access to digital editions of The Scientist, as well as TS Digest, feature stories, more than 35 years of archives, and much more!