Hordes of green, sub-microscopic balloons float in a watery mixture in Jack Szostak's laboratory at Harvard Medical School. They come in a variety of shapes: spheres, blimps, worms. And as Szostak examines magnified images of them, he can't help but notice a striking resemblance to bacterial ecosystems, pulsing with that fetid, yet undeniable quality that has eluded definition for generations - life.
But these orbs aren't alive.
The uncanny resemblance reflects the fact that these ersatz sacs may passably mimic the wrappings of primitive life: cell membranes. But infusing in them the real "stuff" of life requires more work. Lately, Szostak, a professor of genetics, has been putting simple RNA enzymes inside, showing that they can conduct their characteristic activities. Thus some of life's chemistry is compatible with artificial membranes, he says, something that required a careful tweaking of the membrane chemistry. He...
Interested in reading more?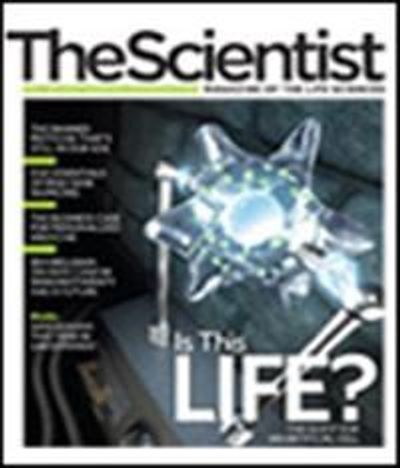 Become a Member of
Receive full access to digital editions of The Scientist, as well as TS Digest, feature stories, more than 35 years of archives, and much more!