It started with a kit
Spun-off from Düsseldorf University almost 25 years ago, Qiagen has become the world's leading provider of sample technologies and a top player in molecular diagnostics.
"What you need is something you can throw away!"
At first thought, such a statement seems an unlikely premise to model a successful company on. It was the summer of 1986, and the advice was given to a young European scientist with a good idea but little experience of market requirements. It came from Michael Hunkapiller, head of research at the California firm Applied Biosystems, and it turned out to be absolutely spot-on.
The young scientist, Metin Colpan, took the counsel...
Initially, the founders of Germany's first biotechnological enterprise—the three young scientists Colpan, Karsten Henco, and Jürgen Schumacher and their doctoral supervisor Detlev Riesner—had other plans. They wanted to establish a research outfit, not a company supplying products for molecular-biological research. They had ideas, visions, and entrepreneurial gusto, but they had no money. Drumming up the necessary wherewithal turned out to be more difficult than generating ideas for the new enterprise. The would-be entrepreneurs went cap in hand to any number of private companies, credit institutions, and venture capital entities at home and abroad, soliciting support for their venture. The negotiations dragged on interminably.
Finally, the founders managed to win over five partners for the initial financing consisting of a German and an American investment company, the Düsseldorf Savings Bank, the managing director of a family enterprise, and a private investor. Other financial resources came from funding initiatives by the German government and the state of North Rhine-Westphalia. At last, on November 20, 1984, work could begin. The "operation of an institute for molecular-genetic diagnostics" was officially announced. The aim of the enterprise was "the development of molecular-genetic diagnostic agents and their commercialization" under the name of Diagen, a combination of the first syllables of "diagnosis" and "genetics."
"Effectively," writes Inken Rebentrost, author of an academic study on the origins of Qiagen, "the constellation was three firms operating under one roof." Schumacher was out to develop tests identifying plant pests, while Henco was responsible for testing systems indicating human infectious diseases. The common denominator was the method underlying their approaches: the detection of pathogenic agents at the molecular level via their nucleic acids. Colpan's job was to develop novel separation techniques with which sufficient nucleic acids could be derived with a degree of purity indispensable for subsequent analysis.
Saved By Tripartition
But the tripartite nature of the enterprise favored by its founders soon proved to be a serious problem. The research, production, and service projects were too disparate and ill-defined. None of the initial prognoses materialized, and within a short time the losses on the balance sheet took on alarming proportions. "In 1989," recalls Riesner, "things were so precarious that we could hardly pay our staff." But the founders stuck to their triumvirate. When imminent financial disaster loomed in 1993, the company restructured in to three separate entities with focus on individual business sectors: Henco established the Evotec firm in Hamburg, Schumacher set himself up on his own near Düsseldorf with the NewLab enterprise.
Qiagen sees personalized medicine as one of the strategic foci of its future and already offers tests that distinguish individual gene variations relevant for therapy.
And what of Colpan and his separation techniques? Together with economist Peer Schatz, who joined the company in 1993, he devised a new business strategy, concentrating exclusively on the separation methods that had already proved to be Diagen's most marketable product. They were optimized, their applications extended, and automation was given priority. In 1996 they renamed the company Qiagen.
In June 1996, Qiagen, became the first German biotechnology company listed on the American NASDAQ stock exchange, and one year later it figured on the Neuer Markt in Frankfurt. The impressive new building outside the little town of Hilden is a reflection of this success. "We are very happy here in North Rhine-Westphalia," says Theuringer as he puts the plastic tube demonstrating the idea that has sustained the company back in its blue cardboard box.
The "institute" established in November 1984 by three doctoral students and their supervisor now has a presence in 22 countries, employs 3,000 people all over the world, and boasts 400,000 clients around the globe. There are over 500 products on offer, not merely for the handling of biological samples or the detection of pathogenic agents, but also instruments for the automation of all the stages involved, from sample extraction to the final outcome. According to Theuringer, Qiagen sees personalized medicine as one of the strategic foci of its future. And Qiagen already offers tests that distinguish individual gene variations relevant for therapy. One example is a test for a specific mutation that, in patients with intestinal cancer, indicates whether therapy with growth-receptor inhibitors is likely to be successful. Another example is a test that can predict the likely side effects for HIV patients scheduled for treatment with the anti-retroviral drug abacavir.
In North Rhine-Westphalia the people take pride in the global player looming outside the little town of Hilden. "They're the virus hunters!" says a taxi-driver. "They're famous. Not long ago there was an article about them in the Bild-Zeitung!", Germany's biggest daily tabloid.
Interested in reading more?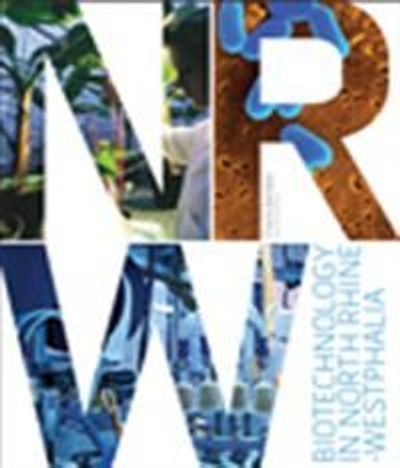 Become a Member of
Receive full access to digital editions of The Scientist, as well as TS Digest, feature stories, more than 35 years of archives, and much more!