FEATURE

Is This Life?

Just What Is Synthetic Biology?
The term "synthetic biology" appears in the title of a 1913Nature article but then disappears until the 1980s, at which pointits use seems interchangeable with recombinant DNA technology.today, the term is used to describe the wholesale engineering of geneticcircuits, entire genomes, and even organisms and has appeared in nearly50 papers since 2000. nevertheless, the definition remains elusive.Here's what some of the field's practitioners said when asked,"What is synthetic biology?"
"Synthetic biology is doing with biology what we've done with electricalengineering, what chemical engineering has done for chemistry."
-Jay Keasling, professor of chemical engineering,University of California, Berkeley
"The lines between synthetic biology and...
Interested in reading more?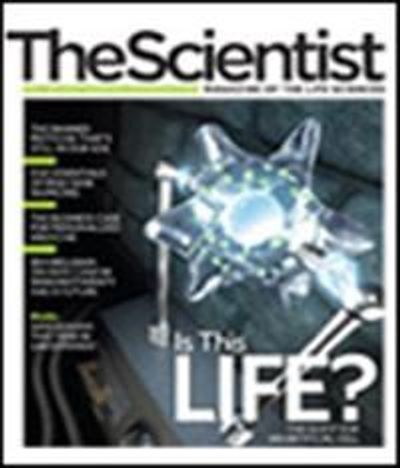 Become a Member of
Receive full access to digital editions of The Scientist, as well as TS Digest, feature stories, more than 35 years of archives, and much more!