Lana Skirboll
The hidden wizard of the NIH
The Office of Science Policy at the National Institutes of Health, directed for the last 15 years by former neuroscientist Lana Skirboll, is sometimes jokingly referred to as the OKS - the Office of the Kitchen Sink: What comes over the transom is often half-baked, requiring some quick thinking and foundation-laying to shape useful policy.
Skirboll displayed her knack for quick thinking in early 2001, when incoming President George W. Bush announced plans to develop a federal policy for embryonic stem cell research. As head of the OSP, Skirboll's first job, says NIH's Acting Director at the time, Ruth Kirschstein, "was to get the science in perfect order and make it understood" by White House staffers, lawmakers and the public. In the next four months, Skirboll held countless educational focus groups and compiled an illustrated 222-page...
Skirboll has worked on most major issues affecting life science researchers over the past two decades. Her job is not to advance specific agendas, but to serve as an intermediary force connecting scientists, lawmakers, and public advocates; bringing the right people together so they can reach a consensus. As such, she seeks to remain invisible; she declined to be quoted for this piece, except to say that, "I like the focus to be on the science and the policy, not on me."
After completing two postdocs, at Yale University and the Karolinska Institute, Skirboll came to the intramural research program at the National Institute of Mental Health (NIMH) to head the electrophysiology unit. The program's director, Frederick Goodwin, quickly noted that she was a "good scientific citizen," he says. As a result, he brought her along as his assistant as he advanced. When Harold Varmus took over as NIH director in 1993, Skirboll applied for the job of Associate Director for Science Policy. Goodwin recalls her relating that in her interview, she voiced support for some criticisms of Varmus, adding that Skirboll's candor likely helped win her the post. In top positions such as NIH Director, "you get sandwiched by yes-people," says Goodwin, "and that's very dangerous."
"She's so darn good."
-Tommy Thompson
Science policy "really came of age" during the first half of Skirboll's tenure, says Kirschstein, who served as Varmus' Deputy Director; the doubling of the NIH budget between 1998 and 2003 made life sciences all the more visible. Under Skirboll's leadership, the OSP refocused the role of the long-standing Recombinant Advisory Committee to clinical trial oversight after the death of patient Jesse Gelsinger shook the research community. Skirboll also played a major role in advancing Elias Zerhouni's Roadmap Initiative by finding common ground between the NIH, the FDA and the pharma and biotech industries, and developed a clinical research analysis program that has put the focus on privacy concerns in genome-wide association studies. "Lana has an uncanny ability to see an issue from 360 degrees," says Amy Patterson, who directs two offices within the OSP and has worked for Skirboll for more than 10 years.
A new NIH director - expected to be appointed after the November Presidential elections - could decide to replace Skirboll. However, she's already weathered 15 years and two administrations, suggesting her time may be far from up. She's lasted this long, says Thompson, "just because she's so darn good."
Interested in reading more?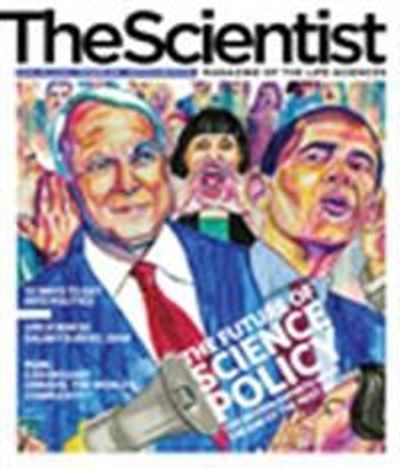 Become a Member of
Receive full access to digital editions of The Scientist, as well as TS Digest, feature stories, more than 35 years of archives, and much more!