---
Life Science Industry Awards 2007
Saluting the winners: Customization, value, and customer service is the name of the game.
By Andrea Gawrylewski, Bob Grant, and Manasee Wagh
---
Although biomedical companies in search of new drugs often seem to grab all the headlines, anyone working in bioscience research and drug development knows that none of their advances would be possible without the life science industry that creates the reagents, hardware, and solutions they use every day.
That industry - which The Scientist is proud to celebrate with the 2007 Life Sciences Industry Awards - is highly innovative, operating at the leading edge of technology. At the same time, it is intensely customer-focused, as it must be in a field that often requires customized equipment and technology, rather than off-the-shelf products.
This year, in the fifth Life Sciences Industry Awards, customization and integration of equipment separated the good from the great. Those...
The Scientist worked with Arlington, Va.-based marketing research firm BioInformatics LLC, who polled our readers and members of the Science Advisory Board, for a total of more than 3,000 responses. Award winners were toasted on April 16, 2007, in Los Angeles at the American Association for Cancer Research annual meeting.
"The LSIAs are now established as the reliable vehicle to recognize and celebrate excellence," says Richard Gallagher, editor and publisher of The Scientist. "They're user-generated, with a broad base of voters, so these awards carry genuine authority, and are prestigious."
CELL BIOLOGY INSTRUMENTS, FLOW CYTOMETER
Winner: BD Biosciences
In terms of overall productivity - the raw speed - of putting material through a cytometer, "we have an edge over our competitors," says Tony Ward, BD Bioscience's director of strategic marketing for research instrumentation. "One of our other key advantages is that we offer a unique ability to customize equipment for whatever a customer specifies."
Frederick Preffer, an oncology researcher at Massachusetts General Hospital, has used flow cytometry equipment from BD Biosciences for nearly 25 years. Preffer says he keeps using their equipment because of the company's readiness to meet any demand that arises in his work. BD Biosciences custom-designed a seven-laser flow cytometer for Preffer's research in thermo-immuno phenotyping.
Runners-Up: Beckman Coulter, Dakocytomation
CELL BIOLOGY INSTRUMENTS, MICROSCOPE-BASED
Winner: Carl Zeiss
Carl Zeiss is all about keeping its customers happy. Alexander Soell, product marketing manager for Carl Zeiss MicroImaging, says that the company's brand-new inverted microscope system, the Axio Observer, has improved resolution, contrast, and flexibility that make it "the best fluorescence microscope on the market." In combination with Zeiss' AxioVision software, the company's scopes can be customized for many types of live-cell observation. "We're able to offer really well-working integrated solutions based on the customer's needs," Soell says.
Paula Cohen, assistant professor of genetics at Cornell University, agrees. Cohen uses the Axio Observer's predecessor, the Axiovert 200, to study the DNA mismatch repair family in living mammalian cells during meiosis and recombination. "It's a beautiful instrument," she says, adding that the technical support that Zeiss offers is second-to-none. "The support has been phenomenal," she says. "They've taken full responsibility for every step of the process from beginning to end."
Runners-Up: Olympus, Nikon
CELL BIOLOGY KITS AND REAGENTS
Winner: Invitrogen
One of Invitrogen's key developments in cell biology kits is the combining of sensitive detection technology with robust biological assays, says Jeff Croissant, the company's global marketing program manager. Invitrogen's molecular probes offer highly sensitive detection, he says. "Our innovation, using nanocrystal technology, allows researchers to detect subtle changes in the cell," says Croissant. "We are pulling together unique chemistries to visualize cellular processes" and "unique ways to label specific organelles in living cells."
"What we like best is the very large selection of specialized reagents, especially from their Molecular Probes division," writes Dave Piston, professor of molecular physiology and biophysics at Vanderbilt University, in an e-mail. The reagents "are extremely important to us," he adds. The products from the molecular probes division, combined with Invitrogen's molecular biology and screening reagents, have provided his group with valuable new tools, Piston says.
Runners-Up: BD Biosciences, Sigma-Aldrich
CELL CULTURE MEDIA AND REAGENTS
Winner: Invitrogen (Gibco)
Invitrogen introduced new and improved Gibco functional labels in April 2006, says Nicole Brockman, Invitrogen's global business manager for the Gibco cell culture research division. The company dramatically improved its packaging system by observing and interviewing cell culturists in the lab to understand what would "simplify their workflow," writes Brockman in an e-mail. The result was labels and caps that "are color-coded and organized by product family to make finding, selecting, and using their media and reagents easy."
Ralph Garippa, a research leader at Roche, says his group has used the Gibco product line for years. "They are very reliable and dependable; you get very little batch variation," he says. "The specifications and quality control of reagents are very good." For their needs, Garippa says his group buys high-quality cell culture products and reagents in bulk at reasonable prices.
Runners-Up: Hyclone, SAFC BioSciences
COMPUTER HARDWARE
Winner: Dell
Nicholas Hatsopoulos, professor of computational neuroscience at the University of Chicago, relies on Dell computers to do the complex calculations required in his research on the neural basis of motor control and learning. From collecting data in the functioning neurons of his primate test subjects to performing complicated analyses on those data, "we do almost everything on Dell computers," says Hatsopoulos.
Dell, which also took first place in this category in 2006, prides itself on providing scaleable computing platforms such as the one that Hatsopoulos uses. "We're interested in solving people's problems, not just selling them software," says James Coffin, general manager and vice president of healthcare and life sciences at Dell. In addition to meeting researchers' computing needs, Dell concentrates on the energy efficiency of its hardware. "We also focus on building the most efficient platform from an energy standpoint," Coffin adds. "You don't need a power plant to run these machines."
Runners-Up: Apple, HP/Compaq
CUSTOMER SERVICE
Winner: Invitrogen
"We value our customers and I think it comes through," says Barbara Puleri, Invitrogen's director of customer service for North America. In the past year the company, which also took top honors in this category in 2006, has been upgrading its global call-enterprise system. The company goal has been to anticipate customer needs to "improve service levels and streamline the customer experience," says Puleri. "We want to be the company that can do business the way the customer wants."
Michael Davidson, a senior research scientist at Florida State University, says his team has bought more than $100,000 worth of reagents from Invitrogen, with quick and easy service. Even when there is a shipping mistake or his group orders the wrong product, he says he doesn't worry about running into problems. "They'll fix it and keep me coming back."
Runners-Up: Applied Biosystems, Bio-Rad Laboratories
GENE EXPRESSION ANALYSIS PRODUCTS
Winner: Applied Biosystems
The key to having the best gene analysis products, says Mark Stevenson, president of the molecular and cell biology division at Applied Biosystems, is focusing on listening to customers' needs. The company's product is driven by customer feedback, he says, and is a "general purpose gene expression product that can be used for many different applications." Applied Biosystems' gene expression tools were used for the Human Genome Project. "Now more people want to study diseases," says Stevenson, "so we're designing products that can be used by a wider range of customers."
John Shannon, a professor of pediatrics in pulmonary biology at the Cincinnati Hospital Medical Center, says his lab used another company's gene expression analysis product for years but was unhappy with its performance and the customer service. Since his group members switched to the Applied Biosystems instrument, "it has turned around their whole project and has been a real godsend," says Shannon. "The TaqMan Gene Expression products are ideal for our needs." The system has never failed, despite running "multiple expressions and multiple genes," he says, and "it works so well it almost feels like you're cheating."
Runners-Up: Affymetrix, Invitrogen
HIGH-THROUGHPUT SCREENING AND ANALYSIS SYSTEMS
Winner: PerkinElmer
The acquisition of the Opera platform at the beginning of this year adds to a portfolio of popular screening tools that PerkinElmer offers, including the ViewLux and Lumilux detection platforms. The Opera platform, designed for subcellular image resolution, is the only high-throughput, high-content screening system on the market.
Because experts at PerkinElmer work closely with their customers to design products to enhance workflow and productivity, they've developed a product line that covers all the bases in high-throughput screening and analysis. "Each of these product areas has a whole family that extends both upstream and downstream," says Kenneth King, president and general manager of the company's molecular medicine business element. "This allows the technology to move through the discovery process more seamlessly."
Runners-Up: Beckman Coulter, Bio-Rad Laboratories
IMAGE ANALYSIS SYSTEMS
Winner: Bio-Rad Laboratories
"Our goal is making products easy to use and not to make it overly complicated for the customers," says Charles Martin, marketing manager for Bio-Rad's imaging systems and software. The company is strong in the electrophoresis and blotting markets, he says. For its higher-end systems such as the PharosFX, "you don't have to worry about what stain or label you're using," says Martin. "You can choose your application, and the system chooses all your instrument settings for you." Bio-Rad has built twenty years of name recognition and a sales force that offers guidance based on customers' needs, says Martin. The sales representatives "come into the lab and sell not just an instrument but a suite of products."
James Smyth, a researcher at the University of California, San Francisco, uses Bio-Rad's VersaDoc MP 4000 image analysis system for DNA gel imaging and Western blotting analysis. "We can do multiplexed Western blotting," says Smyth. "That's the main power of the machine." After comparing the Bio-Rad system to those of other companies, Smyth says Bio-Rad's is the most satisfactory, with ideal sensitivity levels and integration of features.
Runners-Up: Kodak Molecular Imaging Systems, Molecular Devices
INSTRUMENTATION FOR GENOMIC ANALYSIS
Winner: Applied Biosystems
"Our DNA sequencing has continued to be gold standard in this area," says Mark Stevenson, president of Applied Biosystems' molecular and cell biology division. "It's a simplified and automated robust system." Among other innovations, "we tried to enable more applications to make it easier to prepare samples," he says, "and introduced a cleanup reagent that prevents difficulties like blobs on the dyes." The company's goal in every area is to "do a better job of trying to understand what customers want and deliver a better product so we keep our promises."
Eric Toorens, a research specialist at University of Pennsylvania's DNA sequencing facility, says he uses Applied Biosystems' 3100 genetic analyzers for ASLP and fragment analysis. "I also use the gene-mapper software package for data analysis, and it's been working well," he says. "They've done a lot to streamline the workflow with the software to make analysis quick and easy."
Runners-Up: Affymetrix and Bio-Rad/MJ Research
INSTRUMENTATION FOR PROTEIN ANALYSIS
Winner: Bio-Rad Laboratories
"Bio-Rad is a leader in protein analysis, by providing accessible solutions that enable our customers to answer complex biological questions," writes Shannon Hall, division marketing manager for Bio-Rad's laboratory separations division, in an e-mail. She cites several examples: the ProteOn XPR36, for protein-protein interaction analysis; the Bio-Plex Suspension Array System, for multiplex protein quantitation; the ProteinChip SELDI system, for protein profiling; and the new Profinia protein purification system. They're "all designed to deliver high performance with exceptionally easy-to-use interfaces," she says. The ProteOn XPR36 design, says Cathy Mainini, senior product manager of Bio-Rad's protein function division, "opens up protein structure studies to the entire workflow" with its 6x6 array design and "one-shot kinetics, which allows a complete kinetic analysis of an interaction pair on one chip in one experiment in about an hour and 30 minutes."
Patricio Meneses, an assistant professor of microbiology and immunology at Rosalind Franklin University in Chicago, has been using Bio-Rad protein analysis products for more than 15 years. "We use Bio-Rad for running gels and transferring gels," he says. "I think the ProteOn apparatus is very consistent. It doesn't leak, and it provides reproducible results." Likewise, he says "the transfer products are very reliable."
Runners-Up: Applied Biosystems, GE Healthcare
LABORATORY PLASTIC WARE
Winner: Fisher Scientific
Martha Grote, director of marketing operations at Fisher Scientific, says that the company's plastic ware, known as Fisherbrand, is attractive to working scientists on two fronts. "The brand will provide them with the quality they demand, but also the value," she says, "That's why our customers prefer us."
Sheila Norris, an assistant scientist in the serology lab at Iowa State University's veterinary diagnostics laboratory, uses products such as Fisherbrand Petri dishes and wash bottles in her lab. "We use a lot of Fisher stuff," she says, "We're pretty satisfied with them." And, according to Norris, this satisfaction comes at a reasonable price: "Fisher doesn't charge us for shipping."
Runners-Up: Eppendorf, VWR
NUCLEIC ACID PURIFICATION
Winner: Qiagen
Qiagen has been in the business of nucleic acid purification for more than 20 years. It was the first company to commercially offer a plasmid DNA isolation kit, followed by a viral RNA isolation kit. Qiagen continued development to include its popular DNeasy and RNeasy nucleic acid purification kits, both of which can be used to isolate and purify DNA or RNA from tissues, cells, or blood, as well as yeast, bacteria, and viruses.
"We have to deliver quality," says Birgit Jostes, senior global director of corporate marketing and strategy for Qiagen. "We've been on the market a long time and have brand success, so you have to keep your standards high. People are not forgiving when it comes to that."
Runners-Up: Invitrogen, Promega
PRINT CATALOG
Winner: New England BioLabs
New England BioLabs produces a print catalog renowned for its usefulness as a laboratory reference book, and repeats its 2006 win in this category. "We all use it, and it's pretty universally loved," says Lisa Scheifele, a postdoc in the Jef Boeke lab at Johns Hopkins University.
Peter Nathan, marketing director at the Massachusetts company, says that researchers around the world clamor for the yearly release of the company's print catalog, which is about 40% technical information. "It's a finger-on-the-pulse text for the way that people are doing molecular biology today," he says. Scheifele agrees, saying that the information-rich catalog is a "first go-to" reference book for molecular cloning.
Runners-Up: Sigma-Aldrich, Invitrogen
PRINT ADVERTISEMENT
Winner: Invitrogen
In May 2006, Invitrogen launched a new ad concept focused on addressing scientists' needs by communicating "real benefits and products with a bit of personality," says Peter Waterman, the company's senior director of branding and communications. "We needed to bring a consolidated, clear message," he says. "We wanted to drive a theme in our advertising which would resonate with their daily challenges." Created with the help of Philip Johnson and Associates, the ads aim for a thought-provoking, user-friendly persona, "so it's less hassle, and more sensitivity, data, and results" for users.
Danielle Poulin, a scientist at Lawrence Livermore National Laboratory in California, says the print ads she has seen are eye-catching. "They have very nice graphics and get to the point quickly," she says about ads for stem cell research products, DNA purification, and genetic testing. "It definitely makes me stop and look."
Runners-Up: Bio-Rad Laboratories, GE Healthcare
PROTEIN SEPARATION PRODUCTS
Winner: Bio-Rad Laboratories
"Our position is to take core technologies and make them more amenable through ease of use, friendlier design, and more robust design," Shannon Hall, marketing manager for Bio-Rad's laboratory separations division, writes in an e-mail. The key to the company's success is its development of close relationships with researchers, she says. "These relationships provide insight into customer needs that enable Bio-Rad to offer solutions that extend beyond products and include strategies to enhance experimental design and success," Hall writes. "We believe we can provide additional value, over and above product sales."
Priya S. Chockalingam, a senior research scientist at Wyeth Pharmaceuticals, uses Bio-Rad's ChemiDoc XRS System. She says this newer model has all the features she and other researchers need. "This one can do chemiluminescence for Western blot," she says, with additional features such as the ability to image fluorescent and colorimetric samples. She adds, "We use it to visualize protein suppression and also for gel separation." Chockalingam also likes the variety of standard protein markers Bio-Rad provides.
Runners-Up: GE Healthcare, Invitrogen
RNAI PRODUCTS
Winner: Ambion
Since Applied Biosystems acquired the research division of Ambion in 2006, the RNAi product development team has worked on its siRNA libraries by expanding the number of assays with data validation. In addition to the complete product line for human, mouse, and rat genome, Ambion works to customize siRNAs according to a customer's needs for concentration, plate number, redundancy, or order. "We provide a more complete work flow for customers," says Peter Dansky, vice president and general manager of molecular and cell biology consumables at Applied Biosystems.
Ira Blader, at the University of Oklahoma Health Sciences Center department of microbiology and immunology, studies the protozoan parasite Toxoplasma gondii. He recently purchased an Ambion genome-wide siRNA library. He was impressed that the library came with a sequence association, something not widely available in comparable products.
Runners-Up: Dharmacon, Invitrogen
SALES REPRESENTATIVES
Winner: Fisher Scientific
Sometimes online ordering just can't compare to an understanding and knowledgeable sales representative - especially when that rep works for Fisher Scientific, which also took the top award in this category last year. According to Bob Lozano, senior vice president of US sales at Fisher, a key strength of the company's sales reps is their scientific training. "We hire folks with a life science or related background," he says. This means that Fisher sales reps can work with researchers to tailor their orders to meet their research needs. "The fact that we see a variety of different customers helps us understand a consultative selling style," Lozano says.
This makes a big difference, especially because Fisher commits specific sales representatives to clients such as universities and large companies. "[Fisher sales reps] make an effort to earn the trust of our faculty and staff," says Al Brooks, procurement contract manager for Iowa State University. "That's why they do millions of dollars [in sales] at our school."
Runners-Up: Invitrogen, VWR
TECHNICAL SUPPORT
Winner: Invitrogen
"Our secret formula hasn't changed since last year," says Dana Deely, senior manager of tech support for North America at Invitrogen, which also took top honors in this category in 2006. "We are looking for people who are passionate and committed about serving customers. We look for technical competency, communication skills, and empathy," she adds. The people Invitrogen hires "feel like they are scientific consultants, like they are partners with the scientists." The company has more than 100 technical support scientists in more than 14 cities, four of them in North America.
Michael Davidson, a senior research scientist at Florida State University, says he's received a high level of rapid support from the company. "They tell me what they know works," he says, even if the best solution is a competitor's product. "When things did not work out they e-mailed me with ideas of what to do. Sometimes I'm doing complex procedures and they recommend which chemicals to use. From most companies you'll just get a generic answer."
Runners-Up: Applied Biosystems, Bio-Rad Laboratories
WEB SITE
Winner: Invitrogen
Invitrogen repeats its 2006 placement as top vote-getter in this category. "From a customer experience standpoint, our goal is to provide the best Web experience where scientists can easily browse, search, and find relevant information, quickly and in context of their research of interest," writes Joe Lee, Invitrogen's director of Web design and e-marketing, in an e-mail. Michaeline Bunting, Invitrogen's e-Science marketing manager, says the iProtocol Online Library, developed with John Wiley and Sons, offers a total of nearly 2,000 validated protocols, "freely available to scientists." She says, "iGene is a research tool that allows customers to search over 250,000 gene- and protein-based products using scientific key words" and also contains related gene and pathway information. iPath Online BioAtlas, developed through a partnership with GeneGo, offers "over 200 pathway maps for signal transduction pathways," says Bunting. All three tools link to product purchasing information.
Ralph Garippa, a research leader at Roche, uses a large variety of products in his work. "The Web site is very easy to navigate and very broad in terms of number of tools and reagents," he says. "You can do one-stop shopping."
Runners-Up: New England BioLabs, Sigma-Aldrich
METHODOLOGY
To ensure complete accuracy and fairness in determining the winners for the Life Science Industry Awards, The Scientist selected BioInformatics, an unbiased third-party research firm based in Arlington, Va.
The Life Science Industry Awards are unique in that they allow scientists to determine the winners. BioInformatics designed and fielded a 34-question electronic survey to registered members of The Science Advisory Board (the world's largest market research panel of scientific customers), as well as readers of The Scientist. These respondents, using their experience as product users, voted for their favorite suppliers, taking into consideration practical factors such as: satisfaction with product features, likelihood to purchase again, likelihood to recommend the supplier, best recommended overall solution, and cost-effectiveness.
In all, more than 3,000 scientists completed the ballot between Jan. 3 and Feb. 16, 2007. Categories averaged 1,377 ballots each, with product categories averaging 743 votes and communication and support categories averaging 2,856 votes. The RNAi product category received the fewest votes, with 485.
The winners for each product category and for each communication and support category were determined by quantitative measure of nominations received for each supplier, in addition to the customer-value score. The combined score (number of nominations and supplier customer-value score) was calculated for all suppliers, from which finalists (the top three companies) and the winner for each category were determined. The customer-value score calculation was based on additional questions in the ballot that contribute to a company's competitiveness and success.
Interested in reading more?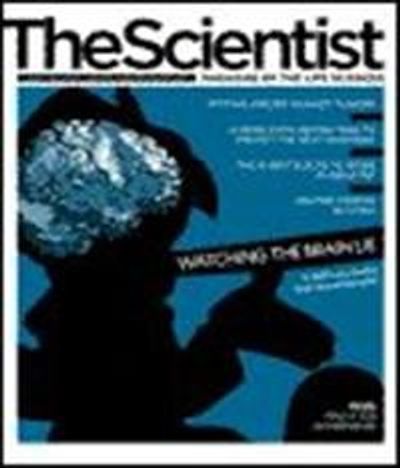 Become a Member of
Receive full access to digital editions of The Scientist, as well as TS Digest, feature stories, more than 35 years of archives, and much more!