User:
Lily Yang, Associate Professor of Surgical Oncology Research, Emory University School of Medicine
Project:
Using in vivo imaging to validate tumor target molecules
Problem:
Cancer cells can occur anywhere in the body, so Yang's imaging method must be detectable through thick tissue mass. She uses quantum dots that are engineered to emit light at near-infrared (NIR) wavelengths, which are only mildly attenuated and scattered by tissue. NIR has great spectral characteristics, but it is not as stable as QDs that emit in the visible range - its fluorescence degrades when directly exposed to the environment.
Solution:
QDs absorb light over a broad range of wavelengths and then emit light in a narrow emission band. Yang works with QD engineers to define the absorption and emission properties she needs, and then put on a polymer coating to preserve the optical properties of the NIR QDs. She then conjugates with ligands specific to the candidate target molecule.
"Quantum dots can circulate for a long time to allow longer-term interaction," said Yang, "so we let them accumulate for 24 hours because it takes a while to penetrate through tissue." However, the polymer coating degrades inside the model organism, quenching the fluorescence. This also occurrs in that timeframe in normal organs, such as the liver. But fluorescence intensity of QDs accumulated in the tumors lasts longer, allowing her to image tumor cells.
Yang is working with collaborators to extend the capabilities of the QDs. For now, though, she plans the timing of her experimental protocols to balance the requirements of the biology with the constraints of the fluorescent markers.
Cost:
840 nm emission quantum dots (4 nmoles, Ocean Nanotech) $229.
Interested in reading more?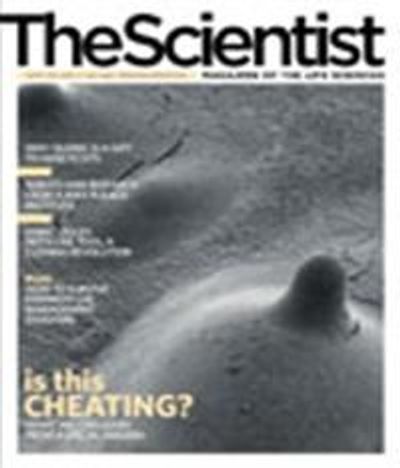 Become a Member of
Receive full access to digital editions of The Scientist, as well as TS Digest, feature stories, more than 35 years of archives, and much more!