Like life
To get to know the Biomimicry Guild is to learn its biology-inspired lingo: Its members aren't a group—they're a "meme." They don't reject ideas—they have an "immune response." And when they inaugurate a conference, like they did this winter at the San Diego Wild Animal Park, they don't clap. They caw, hoot, tweet and gobble.
Picture 50 architects, designers, and scientists from companies like IDEO, General Electric, and Boeing behaving like a flock of birds. If they were trying to fit in with their neighbors at the zoo, the flamingos and gorillas didn't take notice, but stroller-pushing tourists did. Tousle-haired children poked their heads inside the massive open-air pavilion where the conference took place to see what was going on. A lot, it turned out.
Think beach sneakers modeled on camel feet, and tents like armadillo shells.
It's been 12 years since founder Janine Benyus published her treatise,...
"In addition to training practitioners, an important part of our job is to deepen the thinking. We're part of a Socratic dialogue that's going on within the biomimcry community," Benyus told me while we watched a pair of adolescent gorillas wrestle in their pen.
Between hugs and debates on sustainability over plates of potatoes au gratin, graduates presented their work. David Hammond, for example, a chemical ecologist from Berkeley, California, discussed Nike beach sneakers he designed inspired by camel feet, whose rubber soles spread to prevent sinking into the sand (the surface area gets successively larger as the soles sink).
Dennis Lin, a senior engineer at Boeing's Concept Center, spoke disappointedly about using the penguin as inspiration for commercial airplane design. He hoped to understand the way penguins adapt to rapid temperature extremes to learn how to prevent condensation inside the cabin. The comparison didn't work. The temperature shifts around a plane after liftoff are too drastic relative to what penguins experience, he said. "I guess we painted ourselves into a corner."
Bruce Hinds and Carl Hastrich, professors at Ontario College of Art & Design (OCAD), showcased slides of their students' work, including camping tents modeled on armadillo shells and skirts shaped like dahlia petals. And sprinkled between were heavy hitters like designer David Oakey, whose modular carpet design is based on the forest floor, and Benyus herself, who talked about what sustainable industry can learn from biology.
Industrial methods of production use intense amounts of heat and energy that generate toxins harmful to organisms and the environment, whereas "life creates conditions that are conducive to life," Benyus repeated throughout the weekend. Mimics are searching for ways to create products at room temperature without toxic chemicals, similar to ways mussels grow shells or spiders spin silk.
The conference-goers swooned over Benyus's demonstration of Asknature.org, a Web site released in November that's the first to innovate an encyclopedia of biology based on function rather than genus or species. Under functions like "temporarily attach" are entries on octopus suckers, riffle beetles claws, and blackberry spines that catch along the forest floor.
It's been a big year for biomimicry. Next semester, three universities will offer minors in conjunction with the guild—OCAD, Arizona State University, and Iberoamericana University in Mexico City—while across the globe, HOK, one of the world's largest architecture firms, has partnered with the guild to plan a new city in western India using biomimetic principles.
But as biomimicry gains popularity, mimics are suffering growing pains. Biologists called foul when Asheen Phansey, a lecturer at Babson College's MBA program in Boston, applied biomimicry to business practices in his conference talk. "You're touting standard business principles and embellishing them with pretty pictures of animals," one cried. "This is nature porn."
The debate boiled into a question still nagging the movement—to what degree is it emulation versus inspiration? Benyus told me, "Now is the very beginnings of a discipline that is applied biology, and we are figuring out the most appropriate questions to ask."
Interested in reading more?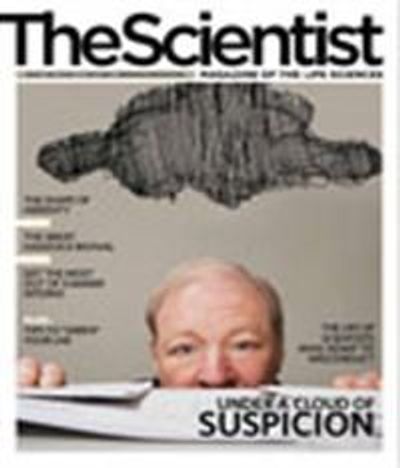 Become a Member of
Receive full access to digital editions of The Scientist, as well as TS Digest, feature stories, more than 35 years of archives, and much more!