Mail
Speak Your Mind
Steven Wiley's article about the lack of willingness to debate1 is an excellent description of the current state of culture in biology.
Perhaps the most important comment in the article is "Besides, why should anyone respect an opinion that even the author is not willing to claim?" Given the evident truth in this statement, are the excuses for keeping peer review anonymous really paramount?
Colin Anderson
University of Alberta
Edmonton, Canada
colinand@ualberta.ca
I completely disagree that opinions only matter if the author is identified. Comments should be judged based on accuracy, not who said it. That is the problem being faced and why critical debate is becoming a lost art form. Too many are too willing to shoot the messenger in order to avoid debating the message.
R. Caldwell
Helmholtz Center Munich
Neuherberg, Germany
randolph.caldwell@helmholtz-muenchen.de

I agree with much of what has been said. I...
John Wright
Monsanto
Saint Louis, Mo.
john.p.wright@monsanto.com
By suggesting that biologists once again embrace public confrontations, you've actually come up with a recipe to dial back the dizzying rate of progress biology is experiencing at this historical moment.
Many women scientists have no appetite for mixing it up as you recommend, seeing it (rightly) as a mere extension of male sexual competition, and your proposal therefore amounts to a recipe for driving women biologists right out of the room, and out of the prominent positions we see them in these better days, back into the ranks of techs and other support personnel almost exclusively, as I recall they were in the 1970s.
James Morgan
Peapod Properties Ltd.
Seattle, Wash.
jamjel.jim@gmail.com
1. S. Wiley, "Speak Your Mind," The Scientist, 23(12):25, December 2009.
A Legal Challenge to Animal Research
If the animal research community intends to interfere with the content of animal law courses, it should reconsider its ostensible commitment to "academic freedom."
P. Michael Conn claims, with little explanation, that the growth of animal law may threaten animal research at universities that have both animal research programs and animal law courses.1 Conn suggests that some courses aim to indoctrinate students into the animal rights movement. Without citing a single example, he claims that "programs championing animal rights or 'liberation' set up adversarial potential on campuses and pose a serious risk to the future of animal research." Where such "programs" exist remains a mystery—an animal law class, like any other part of a law school's curriculum, must meet high standards of scholarly content. There is no doubt that increased legal awareness of animal rights could, and hopefully will, limit our ability to use animals as objects, but given the disciplinary organization of universities, even courses that do investigate fundamental questions about legal rights and animal personhood have no mechanism for interfering with the conduct of other departments.
Cryptically, Conn warns that "[f]ailure to address developments in the education of law students is likely to have a long-ranging impact on the ability to develop new treatments needed for human and animal well-being." How exactly animal researchers hope to "address developments in the education of law students" is unclear, but if the animal research community intends to interfere with the content of animal law courses, it should reconsider its ostensible commitment to "academic freedom."
Matthew Liebman
Animal Legal Defense Fund
Cotati, Calif.
mliebman@aldf.org
1. P.M. Conn, "A Legal Challenge to Animal Research," The Scientist, 23(12):23: December, 2009.
In Science We Trust
Re: the article about Camp Quest, which emphasizes scientific reasoning and deemphasizes faith,1 it just goes to show that the philosophical materialists have their own religion that they feel they must propagate, just like we Christians. It's actually quite humorous. When I went through my atheist phase years ago, I never felt any need to convince anybody else, much less a bunch of kids, to adopt my views
Gary Huber
Howard Hughes Medical Institute
La Jolla, Calif.
ghuber@ucsd.edu
I struggled with the oath in Boy Scouts as a young atheist (felt "dirty" lying about my lack of faith) but enjoyed scouting so much I found it worth the price of admission. This article couldn't have come at a better time for me, as I have both a niece and nephew rapidly approaching camping age, and Uncle Fred may just buy them each a week at Camp Quest.
Fred Giovan
Director of Sales, EK Industries
Joliet, Ill.
flabrod@rocketmail.com
1. B. Grant, "In Science We Trust," The Scientist, 23(12):20, December 2009.
New NIH Forms Raise Concerns
The new shorter application forms will almost certainly favor experienced investigators, because they need to devote less space to convincing reviewers that they are capable of executing the aims.1 In my experience, it is very hard to break reviewers of the habit of "scoring the application" when a new investigator is involved, versus "scoring the investigator" when an experienced PI is involved. The cleanest way of dealing with this is separately percentiling the new investigators, allowing you funds to roughly equal paylines.
Christopher Francklyn
University of Vermont
Burlington, Vt.
Christopher.Francklyn@uvm.edu
The National Science Foundation (NSF) has limited the space in grant proposals to 10 pages for many years. Based on my experience as a former NSF Program Director (for nearly 22 years), I can say with substantial confidence that the page limitations never gave senior scientists any advantage over younger scientists.
However, I do remember myriad phone conversations with older scientists whose prior experience with grant applications was limited to NIH—there was a tendency for them to insist, categorically, that there was absolutely no way they could condense their proposals into 10 pages. And of course, if the scientists really wanted to submit to NSF, they would eventually do exactly that nonetheless.
I've always wondered about the relationship between true scientific creativity on the one hand and flexibility (or lack thereof) with respect to new things on the other. Now that I'm retired, I have the luxury of expressing that wonder in public (not that I believe there is an answer to the question, nor even a way to discover the answer...).
Eve Barak
Former Program Director (retired), National Science Foundation
Boynton Beach, Fla.
I believe that the new format may make it easier for the new PIs to compete. The conventional writing styles—that conform to the existing NIH format—of many an established investigator are exhaustive, in my opinion, and loaded with not even remotely relevant data. The amount of data presented gives an edge to the established investigator, when evaluated by an established reviewer. New investigators may not have such vast amounts of their own data to convince reviewers; therefore, the new format may be the true equalizer.
In the new format, both the new and established investigators will have to resort to citing published data, whether their own or from others, to make their case. This, in my opinion, will force grant seekers to focus their efforts on the rationale of their proposed work, and not wallow in exhaustively describing their past work.
Rolands Aravindan
University of Delaware
Newark, Del.
aravind@udel.edu
1. B. Grant, "New NIH Forms Raise Concerns," The Scientist NewsBlog, December 8, 2009. http://www.the-scientist.com/blog/display/56209/
Interested in reading more?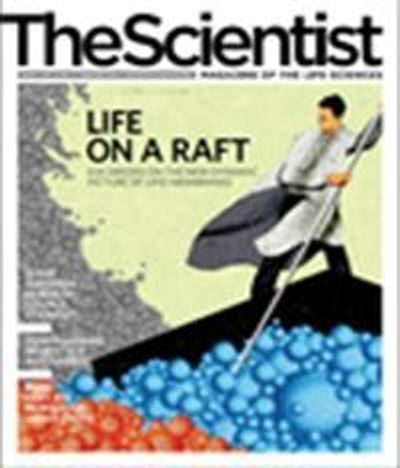 Become a Member of
Receive full access to digital editions of The Scientist, as well as TS Digest, feature stories, more than 35 years of archives, and much more!