Memo to Moneybags
For $1 billion you can buy a mid-ranked soccer club…or a world class biotech cluster.
One of my fantasies is to own Celtic Football Club, a storied club based in Glasgow. So I can't find it in me to outright criticize Sheikh Mansour bin Zayed Al Nahyan, who recently splashed out £81.6 million ($130 million) to buy Manchester City, a fairly ordinary English soccer club. Even that outlay plus the additional $800 million he's spent since on player transfer and wages hardly makes a dent in the bank account of Sheikh Mansour who, according to Wikipedia, has a personal fortune of close to $54 billion and a family fortune of around $895 billion.
But the...
As of Spring 2008, the total value of publicly traded US biotech companies was $360 billion, based on stocks tracked by BioWorld. The top 10 companies account for most of this; there are probably 200 other companies worth a combined $100 billion. Frighteningly, the Biotechnology Industry Organization (BIO) reports that a quarter of these companies have less than 6 months of operating cash left (for a frank account of one company's hardship, see our news story "One biotech gasps for breath," published online August 10th). With a billion dollars to spend, the sheikh could have a field day moving a major part of the biotech industry to Abu Dhabi, buying low and still having the money for operating costs. Even with an annual burn rate of $100 million per company, there is scope for building a decent portfolio.
If this seems fanciful, let me point out that earlier this year, an Abu Dhabi state investment fund paid $2.8 billion for a 9% stake in Mercedes-Benz. And the Qatar Investment Authority has made a $10 billion wager on Volkswagen-Porsche. These are world-class brands—you might say, how could biotech compete as an investment prospect? Well, it has one key advantage.
The Gulf States are eager to build service- and knowledge-based economies: oil revenues won't last forever and they have rapidly growing, young populations that need high-wage jobs and a defined place in the world. As described on page 69, plans for the post-carbon economy include healthcare and the life sciences as an important component. But, as Tia Ghose reports, it isn't an easy ambition for a region that has little in the way of a research culture, and is only beginning to develop a decent education system. Even the impressive DuBiotech park, with its purpose-built facilities and stellar incentives packages, has signally failed to attract research. So far, it's little more than a sales and distribution hub for pharma and other health-care companies.
DuBiotech has consumed $400 million already. Its goal—to overflow with R&D—seems unlikely to be achieved. But the odds would improve immeasurably if 10 or more decent-sized biotechs set up shop in the region. The companies, perhaps rolled into one bigger operation with separate divisions, would form a notable biotech cluster, a critical mass that would begin to attract other companies and talented scientists. So a relatively small additional investment could end up with a big payout for the investor and the region.
And being under local ownership, any success could be retained. One of the problems of a knowledge-based economy built on biotech is that this knowledge is so easily transferable. One day it's in Dubai, or Dundee, or Durham—the next it's in New Jersey. With local ownership of the companies, there's at least some possibility of retaining the skills and jobs in the Gulf.
It might be a long shot. But I'm pretty certain that a $1 billion investment is more likely to deliver a new blockbuster drug to a biotech cluster in the Middle East than it is to deliver a championship to Manchester City.
Interested in reading more?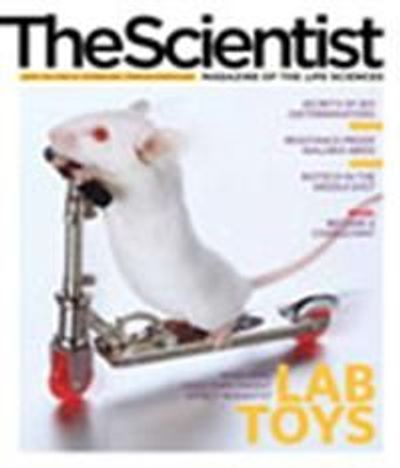 Become a Member of
Receive full access to digital editions of The Scientist, as well as TS Digest, feature stories, more than 35 years of archives, and much more!