User:
Matthias Mann, professor, Department of Proteomics and Signal Transduction, Max-Planck Institute for Biochemistry, Martinsried, Germany
Project:
Measuring proteome changes in cultured Drosophila cells from RNAi-induced knockdown of specific gene products
Problem:
Mann wanted to cut down on side reactions that can plague chemical and enzymatic quantitation techniques.
Solution:
Rather than using enzymatic or chemical reactions, Mann prefers to let the cells do the work with a metabolic labeling strategy called "stable-isotope labeling with amino acids in cell culture" (SILAC). The process: Grow two batches of cells, one in the presence of 13C-arginine and 13C-lysine to label newly synthesized proteins. Then mix the protein extracts, digest with protease, and analyze. Because trypsin cleaves at basic residues, each peptide will be labeled only once. In the analysis, each protein fragment will appear as a doublet, with one of expected mass,...
Interested in reading more?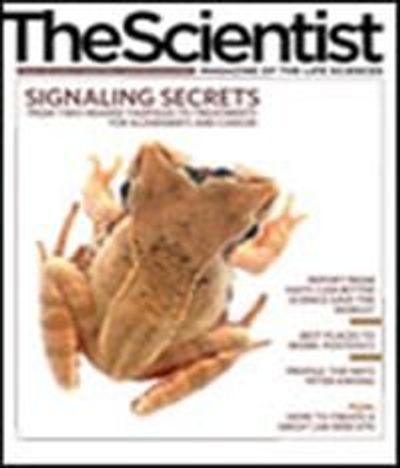 Become a Member of
Receive full access to digital editions of The Scientist, as well as TS Digest, feature stories, more than 35 years of archives, and much more!