Needle in a haystack
Illustration of glycoproteins present on the highly glycosylated cell surface. These proteins, often specific to diseases, can be shed or secreted into the blood stream and so are ideal targets for biomarker discovery. Credit: courtesy of Ralph Schiess and Reto Ossola, Swiss Federal Institute of Technology" />Illustration of glycoproteins present on the highly glycosylated cell surface. These
Researcher:
Ruedi Aebersold, professor of molecular systems biology, Swiss Federal Institute of Technology, Zurich
Project:
Cancer biomarker discovery in serum
Problem:
If most proteins are glycosylated, most peptides are not. Thus, a whole-cell or whole-serum protein extract can overwhelm a mass spectrometer. Aebersold needed a way to focus only on glycosylated fragments.
Solution:
Aebersold enriched his samples with a method called solid-phase extraction of N-linked glycopeptides ( Nat Protocols, 2:334-9, 2007). A protein extract is digested to peptides, and treated with sodium periodate to oxidize the sugars to aldehydes....
Interested in reading more?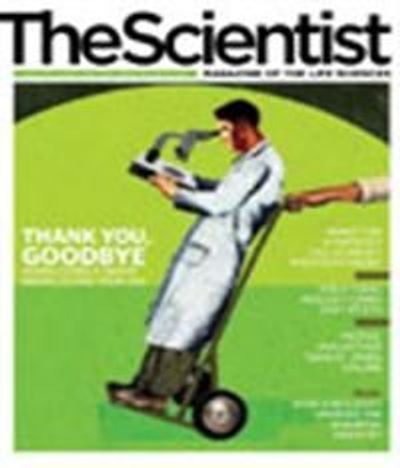 Become a Member of
Receive full access to digital editions of The Scientist, as well as TS Digest, feature stories, more than 35 years of archives, and much more!