Rainer Fischer
In the ancient imperial city of Aachen, a global strategy for antibodies and vaccines from plants and microbes is being planned.
In the early Middle Ages, the German city of Aachen was the northern capital of Charlemagne's empire. Today, the city is home to western Europe's largest technical university (Technical University in Aachen), the only one in North Rhine-Westphalia (NRW) given elite status in Germany's recent Initiative for Excellence competition. In the last 25 years Aachen has been an incubator for over 1,000 start-up companies.
One of the university's leading figures is Rainer Fischer. Hs immense energy and resourcefulness have helped to build up a global network for the implementation of biotechnological inventions made in NRW. Fischer holds a chair of molecular biotechnology at the Technical University and is senior executive director of the Fraunhofer Institute for Molecular Biology and Applied Ecology. The institute is...
Since his appointments, Fischer and his team have secured over €200 million worth of research funding at home and abroad. The federal government and the state of North Rhine-Westphalia gave him €33 million for the construction of a huge new hothouse and a GMP production facility. The Bill & Melinda Gates Foundation, well-known for its stringent funding policies, gave him four grants totaling over $20 million. He uses this money to test the extent to which vaccines derived from plants are viable in the fight against epidemics like sleeping sickness, malaria, and AIDS.
In addition to the research, in the last few years Fischer has supervised 60 doctoral dissertations and had a hand in the establishment of four new firms—three in NRW and one in Malaysia—and has authored 150 publications.
Now 50 years old, Rainer Fischer is a workaholic who spends seven days a week putting his vision of a better world into practice. Asked what keeps him going, he replies laconically that he takes a personal interest in the global problems involved in medicine, nutrition, agriculture, and environmental protection, that he is committed to sustainable solutions, and that in this connection his confidence in biotechnology, and above all in plant-made antibodies and vaccines, is almost limitless. This conviction keeps him traveling the globe gathering support for his ideas, persuading major companies to cooperate with him, and drumming up research funds.
Fischer takes a personal interest in sustainable solutions and received four grants from the Gates Foundation.
One of the motivators in his wide range of interests in applied biotechnology is the antibody platform he developed almost simultaneously with an American team. The idea of producing immunoglobulins from plants electrified him 20 years ago; In fact, it was this that prompted him to switch from immunology to green biotechnology. Today Fischer's team produces a whole range of proteins in plants. He is also the only bio-scientist involved in the Cluster of Excellence for "Tailor made Fuels from Biomass" at the Technical University, a research venture otherwise dominated by mechanical engineers and chemists.
Asked which of his two jobs he would jettison if he had to—working with students at the University or doing contract research under the aegis of the Fraunhofer Society—Fischer insists that he needs both. The university keeps him in contact with outstandingly talented young people; this, he says, is the place where new ideas originate. On the other hand, his work for the Fraunhofer Society forces him to check the utility and the innovation potential of those new ideas.
Fischer's progress to the very top of one of the leading applied biotechnology institutes in NRW was unswerving. Born in the north of Germany and brought up in the south-west, he first opted for vocational training after leaving school, signing up as an apprentice lab technician in the dairy sector. Fischer says that this period in his life gave him a wealth of important new insights, arousing his interest in food chain management, an important aspect of his present work and one of the Fraunhofer themes for the future. After a biology degree in Tübingen, a doctorate in Aachen, and sojourns in Los Angeles at the Beckman Research Institute and the Baxter Healthcare Corporation in Santa Ana, Fischer returned to Aachen in the mid 1990s. His cosmopolitanism extends to his private life, he is married to an American woman with Chilean roots and he commutes between Germany, the United States and Chile. Asked what he would do if he had more time, his answer is: more travel! He would like to spend more time studying the foreign cultures and peoples that he only sees from his hotel window now.
Interested in reading more?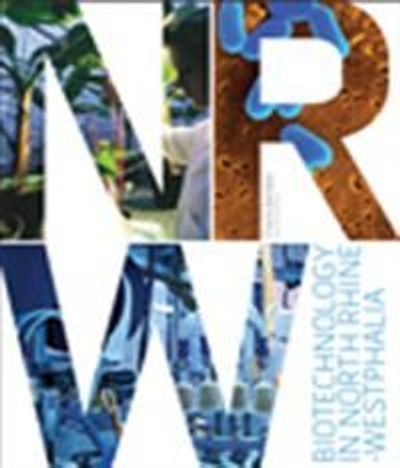 Become a Member of
Receive full access to digital editions of The Scientist, as well as TS Digest, feature stories, more than 35 years of archives, and much more!