Sitting pretty in tough times
Infinity Pharmaceuticals — #1 (Small)
Infinity Pharmaceuticals, an 8-year-old pharmaceutical company in Cambridge, Mass., jumped from fifth place in 2008 to the top spot on our list of best small companies. With an anticancer drug that targets the heat shock promoter 90 (HSP90) in several Phase II clinical trials, and a seven-month-old marriage to Purdue Pharmaceuticals, Infinity is flush with cash—and optimism—when most of the biotech sector is beset by financial woes.
The strategic alliance with Purdue, which involves joint commercialization of new drug targets, provided a fresh infusion of funds. Because of that, "we're expanding right now, in every single department," says Christian Fritz, senior director of the cancer biology group, who has been with Infinity since 2001. The 170-employee company is planning to hire over 30 people in 2009.
Part of Infinity's success is its focus on making its employees feel they have a say in the company's direction, says Jeffrey Tong, the vice president of corporate and product development. Fritz agrees. "People feel empowered, there's not much bureaucracy, and people have a sense of ownership," he says. All the research groups—from the marketing to toxicology—meet regularly, so that lab researchers are kept abreast of the financial state of the company.
The company mixes an informal, jeans and flip-flops office culture with an open, science-driven mentality, Fritz says. Since their HSP90 target is in Phase II clinical trials, they could easily move forward without addressing why the compound preferentially targets cancer cells, Fritz says. Yet the company encourages teams to answer just those basic research questions and publish their findings— Fritz, for instance, has just submitted a paper to Science. The combination of doing basic science and having products making an impact in the clinic is "the best of both worlds," he says.
Corrected 2nd June 2009: The original version of this article listed Christian Fritz as the director of the cancer biology group. Fritz is the senior director of the cancer biology group. The Scientist regrets the error.
Interested in reading more?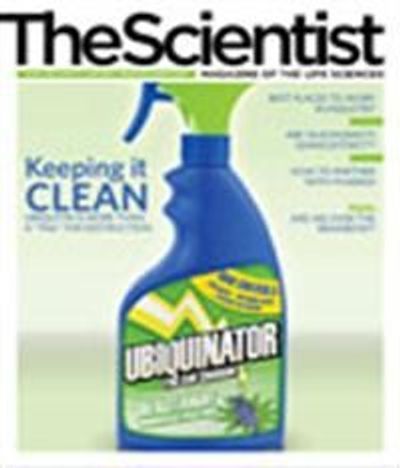 Become a Member of
Receive full access to digital editions of The Scientist, as well as TS Digest, feature stories, more than 35 years of archives, and much more!