Steps to creating your own consulting business
Create an office. Creating a home office is not only convenient, but it allows you to deduct part of your home expenses (i.e., insurance, mortgage, utilities etc.). Be sure to create a distinct space for your home office in order to be eligible for an office tax deduction. But be careful, there may be tax consequences if you later decide to sell your home, so consult with an accountant first.
Incorporate your business. This separates your personal and professional assets in case of a lawsuit. There are many options to choose from to create a legal business entity: a sole proprietorship is the simplest to create, but offers the least amount of legal protection from lawsuit. A limited liability corporation (LLC), S corporation, partnership, or professional corporation all offer higher degrees of protection, but also require more work upfront. There are...
Health insurance and benefits. The key thing to remember when you go into self-employment is that you have to make sure to continue your medical coverage, or have a gap of less than 63 days between coverage. Any longer than that, and you put yourself at risk for being denied coverage for preexisting conditions. You may be able to obtain COBRA insurance from a previous employer, get coverage through a spouse's plan, or obtain individual or group medical and dental coverage by yourself. You may be eligible for a small business plan, which is often easier to obtain than individual coverage, if you have two employees. However, the number of employees required for a small business plan varies by state. For retirement benefits, you can form an individual 401k or start a SEP (simplified employee pension plan) or a simple IRA. As of 2008, you can contribute as much as 25% of your income into a SEP pre-tax.
Licenses and permits. You may need a license or permit to work in some states or cities. You can verify the state-by-state requirements to obtain a license or permit online by clicking here.
Set up a business checking account. The Internal Revenue Service (IRS) requires that you keep your business finances separate from your personal finances. Shop around when deciding between banks because many of the large banks impose service fees. Consider opening an account at a credit union, as many do not charge for depositing a DBA check.
Apply for an Employer Identification Number (EIN). The EIN is needed to identify your business entity with the IRS and keeps your personal social security number private. It is easy to fill an application at the IRS website. For information about EINs and whether you need one, click here.
Obtain errors and omissions insurance. Insurance is needed to provide protection against lawsuits. If you bundle it into your home or car insurance package, it is likely to be cheaper.
Create a website. Although not mandatory, it's a good idea to create a website so that you can provide information about your services. You can select a domain name at www.godaddy.com, www.1and1.com or www.register.com. If you work with a website developer, a polished website can cost around $500-1,500. Or, you can develop your own website on www.vistaprint.com where you can match your business cards with your website.
Business cards. You will need to create business cards to hand out at networking events. The companies www.vistaprint.com and www.zazzle.com both offer attractive and affordable business cards.
Interested in reading more?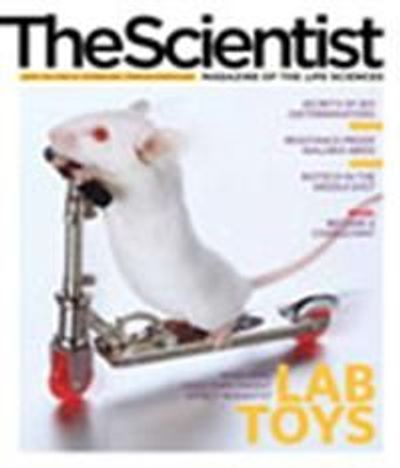 Become a Member of
Receive full access to digital editions of The Scientist, as well as TS Digest, feature stories, more than 35 years of archives, and much more!