Stimulus Application? Not Me
Just because there's extra money, doesn't mean it's easier to get.
If you are a biologist in the United States, you are likely to be acutely aware of the new funding for biology from the economic stimulus program of President Barack Obama's administration. The extra funds going into both the National Institutes of Health and National Science Foundation are likely to have a very positive effect on grant funding in the short term and on our scientific infrastructure over the next 5 years. Wisely, the NIH used most of the stimulus funding to raise the current payline for approved grants.
History suggests the new "Challenge Grants" will be one of the greatest time wasters of the decade.
The NIH also put some of the new funding (at least $200 million) into what they call "Challenge Grants." These are intended for innovative ideas with a quick payoff...
A similar sudden funding opportunity occurred in the early 1990s when the NIH paylines plunged into the low teens. Although tight NIH funding was negatively impacting all cancer research at the time, there was particularly little research being done on breast cancer, largely due to the lack of good experimental systems. My laboratory had a particular interest in breast cancer research and had spent the previous several years establishing a good model system. We had made some progress, but our understanding was still well behind that of other cancers, such as leukemia. This made it very difficult to successfully compete for NIH funding.
The new funding opportunity arose from the newly established US Army Breast Cancer Research Program. After intense lobbying from the National Breast Cancer Coalition in 1991, Congress decided to provide some targeted funding. However, the only extra money they could find on short order was from the Department of Defense (DoD).
For my laboratory, the timing was perfect. We had compiled many years worth of preliminary data, and our scope was exactly what was being requested by the program. We wrote up a proposal, expecting to achieve a slam-dunk. It turns out we were lucky to make a basket.
It seems that every scientist who had even a vague interest in cancer research submitted a proposal. According to my conversations with many of these applicants, the logic was that because the request was so sudden and so much money was involved (over $150 million), the chance of getting funding, even for a vaguely relevant proposal, was good. Unfortunately, this idea simultaneously occurred to a very large number of investigators. Throw in tight NIH funding, and you have a recipe for a deluge.
In my area of research, only about 4% of the grants were funded, which was much less than the NIH payline. My proposal just hit the 4% mark, and I was funded by the thinnest possible margin. What seemed like a sure thing ended up being a far more competitive situation than a regular NIH grant.
I am afraid that the situation with respect to the Challenge Grants will be similar in that only a small fraction of the expected deluge of grants will be funded. NIH says it will fund at least 200 projects, and has provided a very specific list of over 60 topics. A simple calculation shows that only a couple of grants will be funded per topic. Science magazine quotes the vice chancellor for research at the University of California, Irvine as saying that her campus will be submitting "over 200" Challenge Grants. My discussions with friends from other universities suggest that this is a typical response. Even if this is an extreme overestimate, this would still translate to many thousands of applications flooding into the NIH, putting the payline well below the 4% that I experienced from the DoD. As was the case with the Army grants, I suspect that if the topics are not addressed exactly, grants will not stand a chance.
Writing grants can be a useful exercise in terms of organizing our thoughts and consolidating research data. However, the lessons of history are clear. If you do not have a perfect match for a sudden research opportunity, proposals are likely to be of academic rather than practical benefit. As for me, I think I will sit this dance out.
Steven Wiley is a Pacific Northwest National Laboratory Fellow and director of PNNL's Biomolecular Systems Initiative.
Interested in reading more?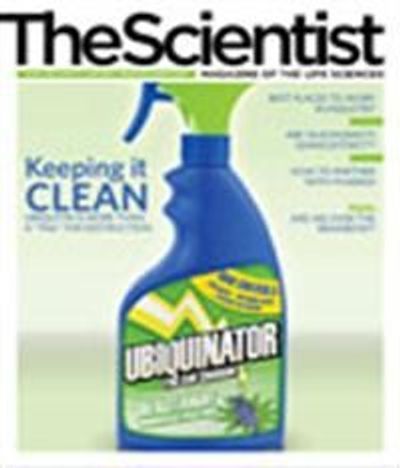 Become a Member of
Receive full access to digital editions of The Scientist, as well as TS Digest, feature stories, more than 35 years of archives, and much more!