Successful Strategies
Public health programs have scored a handful of victories in developing nations.
Though it's tough to pinpoint specific causes of success or failure in widespread interventions, all of these programs incorporated some degree of outcome evaluation, or implementation science. That doesn't mean that rigorous evaluation is common among global public health programs, warns Ruth Levine, co-chair of the Center for Global Development's Evaluation Gap Working Group. "Those really are exceptions to the rule," says Levine, a health economist and author of Case Studies in Global Health: Millions Saved, a book that highlights the success of the following programs (Jones and Bartlett, 2007). "All of them were nimble in terms of being responsive when new information that suggested a change in strategy was needed."
LATIN...
Intervention: In 1985, The Pan American Health Organization (PAHO) launched a program to extend polio immunization coverage in more than 40 countries throughout South America and the Caribbean.
Implementation science: The program also established a widespread, standardized system of surveillance to identify cases of polio before they became outbreaks.
Impact: Physicians reported the last polio case in Latin America in 1991.

SOUTHERN CONE OF SOUTH AMERICA
Intervention: Launched in 1991, the Southern Cone Initiative to Control/Eliminate Chagas (INCOSUR) targeted the parasitic disease, which is spread though the bite of household insects, in seven South American countries. The initiative focused on household insecticide spraying and thorough blood screening prior to transfusion.
Implementation science: Every year, representatives from the seven INCOSUR countries share operational aims, methods, and achievements. Studies on the evolution of Chagas disease vectors have contributed to understanding the biology and epidemiology of the disease.
Impact: By 2000, the incidence of Chagas disease had fallen by an average of 94%. Transmission of the disease was halted in Uruguay, Chile, and parts of Brazil and Paraguay by 2001.

MOROCCO
Intervention: In 1991, Morocco instituted the National Blindness Control Program (NBCP) to eliminate trachoma, a blinding bacterial disease that plagued more than five percent of Moroccans. The program eventually mobilized teams of surgeons to perform operations in small villages, distributed antibiotics, educated the public about hygiene, and constructed safe latrines and improved access to clean drinking water across the country.
Implementation science: When the NBCP adopted the four-point strategy in 1999, it served as the first nation-level test of the approach. The SAFE strategy is now being used in other countries where trachoma is endemic.
Impact: The overall prevalence of trachoma in Moroccan children under age 10 has decreased by 99% since 1997.

EGYPT
Intervention: In 1981, Egypt launched the National Control of Diarrheal Diseases Project to reduce diarrheal deaths in children by encouraging oral rehydration therapy through designing, marketing, and distributing oral rehydration products and training doctors and mothers to use them.
Implementation science: The country-wide 1981 launch was predicated on research that found a 38% reduction in child mortality in villages where oral rehydration therapy was practiced. Evaluations of mortality effects, cost-effectiveness, and other aspects helped shape the intervention as it progressed.
Impact: Egypt recorded 82% fewer infant diarrheal deaths and 62% fewer child diarrheal deaths between 1982 and 1987.

SOUTHERN AFRICA
Intervention: In 1996, seven southern African countries launched programs to eliminate measles by improving immunization coverage in the region. By 2000, about 24 million children had been immunized.
Implementation science: Dedicated staff monitored the impact of the immunization campaigns and contributed samples to a regional reference laboratory in Johannesburg, South Africa.
Impact: There were 60,000 cases of measles reported in 1996 and only 117 cases reported in 2000 across the region.

SUB-SAHARAN AFRICA
Intervention: The Onchocerciasis Control Program (OCP) was launched in 1974 to control onchocerciasis, or river blindness, in 11 West African countries through the distribution of drugs and insecticidal spraying.
Implementation science: Researchers conducted studies on the geographic prevalence of the disease, the community-level effectiveness of drugs, and the effects of spraying on vector populations as the program was implemented.
Impact: By the time the OCP officially ended in 2002, river blindness transmission ended in the 11 West African countries, and 600,000 new cases were prevented.

ASIA AND SUB-SAHARAN AFRICA
Intervention: A wide-scale guinea worm disease eradication effort began in Africa and Asia in the late 1980s. Eventually, 20 national programs would institute the provision of safe drinking water (guinea worm is usually contracted through drinking stagnant water), public health education, and continual case containment and monitoring to combat the disease.
Implementation science: The programs used a village-based reporting program, which depended on trained volunteers to detect cases, distribute and replace water filters, and spread awareness of the disease.
Impact: The prevalence of guinea worm disease was reduced by 99% in the 20 African and Asian countries.

CHINA
Intervention: In 1991, China adopted a TB control strategy relying on early detection of the disease and closely monitored treatment regimens.
Implementation science: Health workers observed patients taking their treatments at local TB dispensaries and regularly reported to county dispensaries. They tracked treatment outcomes, and sent quarterly reports to the National Tuberculosis Project Office.
Impact: New TB cases were cured at a rate of 95 percent within two years of adopting the program. The number of TB infections declined by more than 37 percent in project areas between 1990 and 2000.

THAILAND
Intervention: In 1991, the Thai government instituted a "100% condom program," encouraging all sex workers to use program- provided condoms.
Implementation science: In 1997, researchers found that sex workers were using condoms with roughly 90% of their clients. The researchers recommended adapting the program to better deal with the country's "indirect sex establishments" - restaurants, massage parlors, bars, and cafes.
Impact: In 2001, there were 80% fewer new cases of HIV in Thailand than in 1991.

Interested in reading more?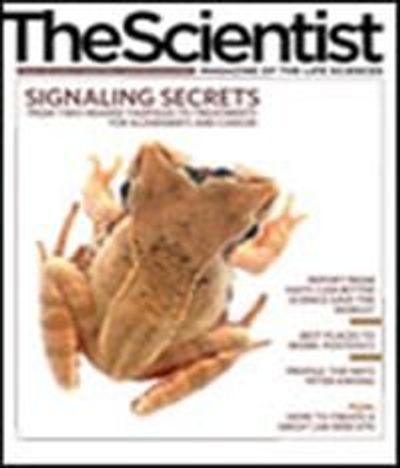 Become a Member of
Receive full access to digital editions of The Scientist, as well as TS Digest, feature stories, more than 35 years of archives, and much more!