The next generation?
This table lists a selection of antipsychotics in the pipeline. For a story on a new class of drugs some are referring to as the "atypical atypicals," click here. For a table of first-generation drugs, click here. For a table of atypicals, click here.
Name
Primary target
Phase
Manufacturer
Bifeprunox
D2 partial, 5-HT1A agonist
III
Solvay
D1, D2, D3, D4 and D5 are the five receptor types for the hormone and neurotransmitter dopamine.

5-HT (5-hydroxytryptamine) refers to the group of receptors for the neurotransmitter serotonin. Each receptor is labeled 1A, 1B, 1D, etc..

Metabotropic glutamate receptors (mGluRs) bind to glutamate, an amino acid and neurotransmitter.

The adenosine receptors, for the nucleoside and neurotransmitter adenosine, are labeled with A followed by...
Interested in reading more?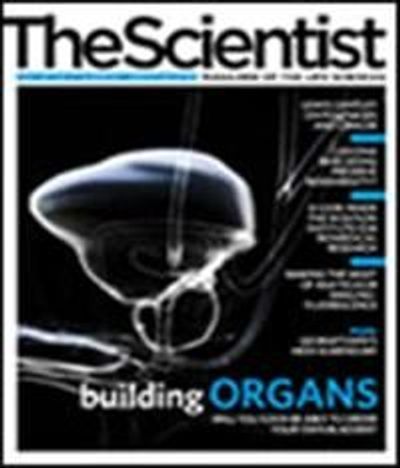 Become a Member of
Receive full access to digital editions of The Scientist, as well as TS Digest, feature stories, more than 35 years of archives, and much more!