Tempering T cells
The paper:
L. Collison et al., "The inhibitory cytokine IL-35 contributes to regulatory T-cell function," Nature, 450:566–71, 2007. (Cited in 113 papers)
The finding:
A research team centered at St. Jude Children's Research Hospital in Memphis, Tenn., plucked a novel cytokine from the constellation of molecules that play a role in regulating cellular immunity. Dubbed interleukin-35 (IL-35), the compound is expressed by a subset of regulatory T cells and appears to suppress the activity of effector T cells, says Lauren Collison, a St. Jude postdoc and lead author.
The significance:
From cancer to lupus, a wide variety of diseases and disorders involve improperly functioning T cells, which can attack healthy tissues or fail to adequately combat tumor cells. Identifying the role of IL-35 "means that we're getting closer to understanding how these natural suppressive mechanisms work," says University...
The surprise:
The discovery that IL-35 is an inhibitory cytokine is notable because cytokines typically help activate the immune system, not suppress it.
The stumbling block:
Collison and her St. Jude colleagues are studying both the upstream steps to IL-35 activation and its downstream receptor on effector T cells, despite a dearth of effective reagents and antibodies needed to isolate and analyze the cytokine. "We're very close to being able to describe what the receptor is," she says.
The three suppressive cytokines:
IL-10
TGFβ
IL-35
Interested in reading more?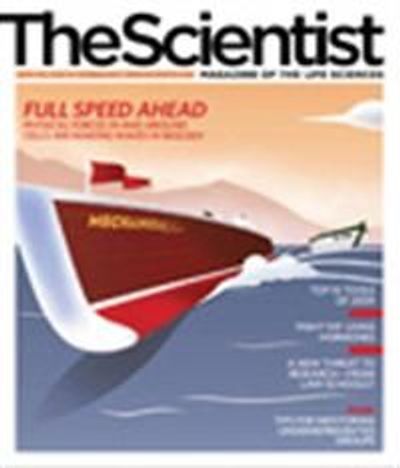 Become a Member of
Receive full access to digital editions of The Scientist, as well as TS Digest, feature stories, more than 35 years of archives, and much more!