The Barcoding Factory
How one facility sequences 125,000 barcodes per year
On an October afternoon, I watch as Kate Crosby uses a DNA extraction robot to purify genetic material from frog tissues that a researcher had sent to the Biodiversity Institute of Ontario (BIO) to be barcoded. She loads the appropriate reagents into the robot's intestines and then adjusts the suction pressure on the gasket manifold. As Crosby steps back and lets the machine do its work, the robot shuttles a plastic plate containing 94 wells filled with frog muscle tissue back and forth. A similarly arranged array of pipette tips squirts and slurps solutions into and out of the wells. Over the hum of the robot, Crosby tells me where the samples were collected: "Some from Vietnam,...
After fifteen minutes, the robot powers down and Crosby is left with a plate containing 94 separate samples of purified frog DNA. These samples will then be put into PCR instruments, which will isolate and amplify a specific snippet of the CO1 gene from each sample. Then, the PCR products will be sequenced using one of the lab's two sequencers, each the size of big-screen TVs. From frog muscle to barcode sequence can take as little as three hours, if there's a rush. Today Crosby's in no particular rush, so she freezes the processed samples.
Crosby and her four lab technician colleagues at the University of Guelph, in Ontario, can sequence an average of about 800 samples per week. They sequence everything from butterfly legs to snippets of heart muscle, adding barcodes to the Barcode of Life Database (BOLD), a server that blinks and beeps on the first floor of BIO. They use the sequencers, two robots (one for sample clean up and one for DNA extraction), and 10 PCR instruments.
In the new two-story brick building, BIO houses the Canadian Center for DNA Barcoding, a facility whose single-minded purpose makes it a one-of-a-kind facility that has earned the unofficial name of Barcode Factory. "In terms of workforce - people who wake up every morning and think about nothing but barcoding - we're the only place like this on the planet, which is quite exciting," says BIO director Paul Hebert in his disheveled corner office on the second floor of the institute.
The lab churns out an estimated 125,000 barcode sequences per year, and Hebert says that in a few years that number will grow. "The equipment that's installed could process 500,000 specimens a year," he says. "If we had the money to pay for the chemistry costs, I think we could probably do that very soon." Hebert built the institute with a $13 million infusion of funds from the Gordon and Betty Moore Foundation and the Canadian and Ontario governments, and he's been using another $13-14 million to operate the facility.
Hebert says he hopes the facility will be operating at full capacity by 2009, when his International Barcode of Life Project, with a fresh influx of $150 million that he's yet to secure, is set to launch in earnest. The only other lab that focuses so intently on DNA barcoding is housed at the Smithsonian Institute in Washington, DC. That facility pumps out about 20,000 barcode sequences per year.
BIO already receives boxes of vials containing everything from insect legs to amphibian heart tissue from field sites scattered across the globe. With the commencement of Hebert's International Barcode of Life Project, lab techs at BIO will be much busier. Hebert wants to barcode 500,000 species (using 10 specimens per species) in roughly five years, and he says he hopes that the Guelph barcode factory will be replicated in other locations.
"I think we may see more little factories developing. We don't think that Canada will always remain the key place where barcoding is done," Hebert says. "The hope is that there will be a bunch of places like Guelph. Then barcoding will really fly."
Interested in reading more?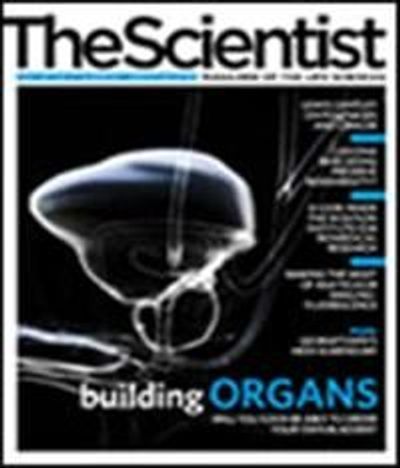 Become a Member of
Receive full access to digital editions of The Scientist, as well as TS Digest, feature stories, more than 35 years of archives, and much more!