In a 2005 paper in Trends in Biotechnology, David Deamer presented 12 requirements to creating a protocell capitulates life. Then have ben accomplished in different labs and in different ways. Because researchers have used RNA as both a macromolecular catalyst and as an information store, some of the boundaries between objectives become blurred. That's one of the reasons that Deamer says once the 11th requirement is met and macromolecular catalysts are reproduced in the protocell during growth, the final hurdle, in which duplicating genetic information is passed between generations, will already have been achieved.
1. MEMBRANE ENCLOSURE
In 1965 Alec Bangham and colleagues at the Agricultural Research Council Institute of Animal Physiology in Cambridge, England, describe research showing that amphiphilic molecules can self-assemble into microscopic sacs sharing some properties of cell membranes.1
2. ENERGY CAPTURE BY MEMBRANE
Efraim Racker and Walther Stoeckenius of...
Interested in reading more?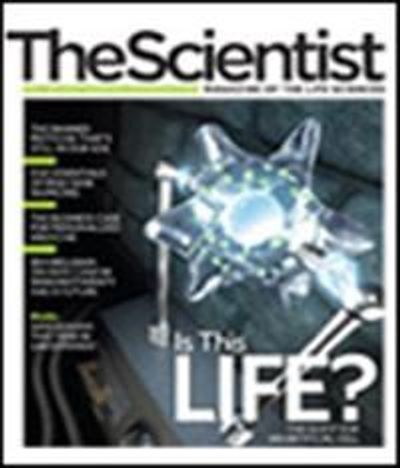 Become a Member of
Receive full access to digital editions of The Scientist, as well as TS Digest, feature stories, more than 35 years of archives, and much more!