THE FUTURE OF THE FDA

As the agency celebrates its 100th anniversary, what do Congress and others have in store?
By Ted Agres
The Food and Drug Administration celebrated its first century in 2006, but as 2007 begins, it is also stepping into the cross-hairs of a new Democratic Congress. Bolstered by a public that seems increasingly worried about the FDA's ability to protect it, the Congress is eager to leave its mark on the agency. "There is a confluence of legislation in the coming year," says Scott Gottlieb, deputy FDA commissioner for medical and scientific affairs. "There are some big, must-pass bills, and that will create an environment where a lot of people will be proposing a lot of different ideas."
Key among...
The bill comes in response to a number of reports criticizing the agency. In July, the inspector general at the Department of Health and Human Services found that FDA could not identify how timely or even whether drug companies were conducting postmarketing studies,1 and noted that 35% of the 336 annual reports due in 2004 contained no data, or the reports were missing entirely. FDA claims to have since made improvements, but its most recent report2 found 1,231 unsatisfied commitments for 2005, with nearly two-thirds of them pending or not started. Two other reports, by the Government Accountability Office3 (GAO) and the Institute of Medicine4 (IOM), criticized the FDA's deficiencies in safety monitoring.
AN INDEPENDENT SAFETY OFFICE?
In a stinging critique of the agency published in the Archives of Internal Medicine,5 Curt D. Furberg, professor of public health sciences at Wake Forest University School of Medicine, and four academic colleagues, who all serve on FDA's drug safety advisory committee, urged Congress to enact several reforms, including creating an independent drug safety office. "Congress is paying attention," Furberg notes. Since the FDA is opposed to the idea, however, it is doubtful President Bush would sign such a measure. "We continue to analyze the IOM's specific recommendations and believe the IOM construct of seeking improvements within the Agency's/Center's current structure is preferable" to creating an independent Center for Drug Safety, said FDA spokesperson Crystal Rice in a statement.
Approval success rates for compounds that enter clinical testing are running at about 10-20%, resulting in a five-fold increase in clinical phase costs in a decade.
As if to bolster this argument, Gottlieb says industry representatives have agreed to pay for increased drug safety monitoring activities at the FDA from earmarked user fees. "We've already reached some preliminary agreements with industry around certain safety provisions," Gottlieb says. Whether the FDA also will seek more funds from Congress won't be known until the administration submits its Fiscal 2008 budget request next month.
Some are cynical about the relationship between Congress and the FDA. Henry Miller, a longtime critic of the agency and a former FDA official, says the agency is scared of Congressional action and is trying to preempt it with what he calls cosmetic changes such as the Drug Safety Oversight Board, created in 2005, and the Critical Path Initiative. "The administration and FDA will attempt to mollify Congress with more cosmetic changes and not make needed fundamental changes," such as revamping the agency's drug approval mechanisms, says Miller.
FDA approval times declined during the 1990s thanks to PDUFA. But the time from synthesis to launch of a new compound stubbornly remains at about 15 years, no better than 25 years ago.
The Grassley-Dodd bill - which includes creating an independent safety office - enjoyed strong bipartisan support in Congress when introduced in 2005, which was a prerequisite for passage next year, especially in the nearly-evenly divided Senate. "Historically, every major piece of FDA legislation has always been bipartisan," says Amit Sachdev, executive vice president for health at the Biotechnology Industry Organization (BIO) trade association. "I don't expect any legislation to pass that's not fully bipartisan. It never has."
Whether the bill survives in present form or is incorporated into the Prescription Drug User Fee Act (PDUFA), odds are good that Congress, especially under Democratic control, will pass some version of FDA reform next year. "Momentum is building for change at the FDA," says Furberg.
CRITICS STEP INTO KEY ROLES
Reform seems probable because of another development: The Democrats likely to assume leadership of key congressional committees (and therefore amendable to reform measures) include perennial FDA critics Rep. John Dingell (D-Mich.) for the House Energy and Commerce committee, and Sen. Edward Kennedy (D-Mass.) for the Senate Health, Education, Labor & Pensions committee. The PDUFA bill will go through these two committees. Another FDA critic, Rep. Henry Waxman (D-Calif.), is in line to head the House Government Reform committee, from where he will confront the FDA on several issues, including a slackening of enforcement efforts and elevating what he calls "politics over science," as evidenced by delayed approval of the Plan B contraceptive. "It is safe to say he will be pursuing his initiatives to reform the FDA," says Waxman spokesperson Karen Lightfoot.
Senate staffers say other likely areas of reform next year will address the managing conflicts of interest among FDA scientific review committee members, and giving the agency greater oversight of clinical trials. Review committee members recommend whether new drugs can be marketed, and they are often academics and researchers who have received money from drug companies for clinical investigations or expert opinions. This has led to the perception, at least, of conflicts and bias and in some cases has eroded public perception.
Rep. Maurice Hinchey (D-NY) is likely to reintroduce legislation that would prohibit FDA from convening any financially conflicted reviewers, although passage of such a draconian measure is doubtful. The IOM recommends that 60% of these panelists be free of significant financial conflicts, while Furberg and colleagues say 50% would suffice.
Pharmaceutical productivity is up 52% for 2003-2005 - but that's due in large part to the fact that in 2002 productivity hit a 20-year low.
Giving the FDA additional authority over clinical trials is needed to make it more difficult for drug sponsors to suppress unfavorable results, Furberg says. To accomplish this, at least two bills are likely to be reintroduced next year. Separate measures by Senators Grassley and Dodd (S 470) and Senators Mike Enzi (R-Wyo.) and Kennedy (S 3807) would require drug sponsors to register and post on the Internet results of clinical trials, regardless of the outcomes - a recommendation the IOM panel supports. "We just kind of ran out of time in this Congress. It's certainly something we will move on very quickly in the next session," a knowledgeable Senate staffer says of the Enzi-Kennedy bill.
Within the next year or two, expect FDA and lawmakers to begin crafting legislation to create a regulatory mechanism for approving generic or follow-on biological drugs for vaccines, antibodies, and interleukins whose patents have expired. Waxman has already introduced one version (HR 6257) of such legislation along with New York Democrat Senators Charles E. Schumer and Hillary Rodham Clinton, and plans to reintroduce it next session. The measure would require FDA to create a scientifically complex approval mechanism that defines bioequivalence among these complex large-molecule drugs, for which no such standards currently exist.
Recognizing Congress' concerns over safety, Gottlieb cautions against measures being too one-sided. "We need to be careful that we don't throw the baby out with the bath water," he says. "We need to focus on a regulatory process that's not just focusing on the safety of products but also ensuring that we're efficiently getting safe and effective products to patients who can benefit from them. That's a real difficult balance and we need to remember that."
THE FDA'S OWN PLANS
Of course, the FDA has its own action plan for next year. Over the next three to 12 months, Gottlieb says, the agency will be: developing policies and issuing new regulations and guidance documents for using epidemiologic data to improve drug-safety assessments; making the review and approval of generic drugs more efficient; and assessing use of industry user fees to evaluate and regulate direct-to-consumer (DTC) drug advertising - "a pretty provocative idea," Gottlieb says. Currently, FDA has no authority over DTC ads prior to launch; companies submit copies of broadcast and print ads when they begin running. The IOM recommends giving FDA authority to ban or restrict DTC advertising for all new drugs, a step that industry has been attempting to stave off by adopting voluntary guidelines. The agency will continue efforts to improve post-marketing surveillance of drugs and new medical devices. Last month, the FDA published comprehensive recommendations on integrating pre- and post-market review responsibilities to improve safety of medical devices.6
The FDA also plans to finalize a number of strategic partnerships in which academic and nonprofit institutions conduct disease-specific research to help identify drug candidates and as well advance the science basis to evaluate safety and efficacy. Gottlieb's prediction: "A lot of conversations we've had over the past year or two will come to fruition this year.
References
1. "FDA's monitoring of postmarketing study commitments," Washington DC: Department of Health and Human Services, Office of Inspector General, publication OEI-01-04-00390, June 2006.
2. "Report on the performance of drug and biologics firms in conducting postmarketing commitment studies, availability," Federal Register, 71:10978-79, March 3, 2006.
3. "Drug safety: improvement needed in FDA's postmarket decision-making and oversight process," Washington DC: US Government Accountability Office, publication GAO-06-402, March 2006.
4. A. Baciu et al., editors, "The future of drug safety: promoting and protecting the health of the public," Washington DC: Board on Population Health and Public Health Practice, Committee on the Assessment of the US Drug Safety System, Institute of Medicine of the National Academy of Sciences, Sept. 22, 2006.
5. C.D. Furberg et al., "The FDA and drug safety: a proposal for sweeping changes," Arch Intern Med, 166:1938-42, Oct. 9, 2006.[Pubmed]
6. Report of the Postmarket Transformation Leadership Team: Strengthening FDA's Postmarket Program for Medical Devices. Center for Devices and Radiological Health, FDA, November 2006. www.fda.gov/cdrh/postmarket/mdpi-report-1106.html#ac
Editor's note:The Scientist requested opinion pieces from two pharmaceutical companies - Millenium and Roche - describing their visions for the future of the FDA. Neither company would supply commentary that was specific enough to be published in the magazine, and both withdrew their pieces.
Interested in reading more?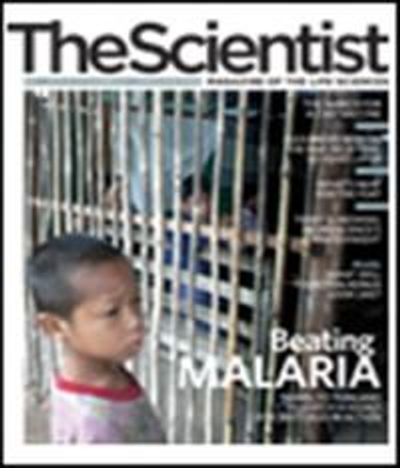 Become a Member of
Receive full access to digital editions of The Scientist, as well as TS Digest, feature stories, more than 35 years of archives, and much more!