The Gears of the Sleep Clock
Is replenishment of resources the key to the sleep/wake cycle?
man coming off his night shift gets into his car. He knows it's the most dangerous part of his day, a time when his body aches for sleep. He struggles to stay awake while driving home. He's tried coffee. He's tried driving with the windows open, or cranking the air conditioning up high. He's tried keeping a Vicks menthol inhaler on hand. So every day he makes a pit stop at the local gas station and buys a bag of ice, and as he turns onto the highway, applies it to different parts of his anatomy to try to keep himself awake and driving safely.
This shift worker's story made an impression on me when I first heard it over 10 years ago. At the time, there...
Since the early 1990s, researchers had known that a major circadian clock was located in the brain, specifically in the suprachiasmatic nucleus (SCN) of the hypothalamus. (To prove it, researchers restored circadian cycles in mice whose SCN was damaged by transplanting the SCN of another mouse.1) But it wasn't until the mid- to late 90s that the genes involved in the circadian clock in mammals were discovered. (Genes that made up the clock in Drosophila were described some years earlier.) The discovery of mammalian clock genes revealed an unexpected aspect of circadian rhythms. Not only were clock genes expressed by the neurons of the SCN but they were present in other neurons and many tissue types throughout the body that exhibited their own cyclic patterns of gene expression. It is now clear that there is cyclical oscillation across the day of many genes in all tissues.
Interested in reading more?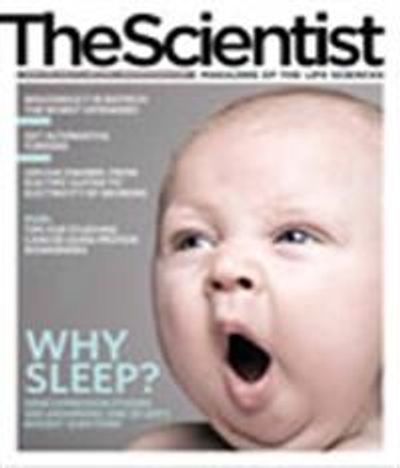 Become a Member of
Receive full access to digital editions of The Scientist, as well as TS Digest, feature stories, more than 35 years of archives, and much more!