The problem with plants
Animal barcoders are on a tear. Every day they inch closer to completing a library of CO1 sequences from the planet's birds, fishes, mammals, and invertebrates. But researchers hoping to barcode Earth's plants are in a different boat.
"Animal people are well on their way," says Santiago Madriñán, a botanist at the University of the Andes in Columbia. "We are stuck."
Barcoding Earth's plants could help curb the trade in illegal plant products, verify botanical ingredients of herbal medicines, and could help botanists better understand and catalogue the planet's floral biodiversity.
Barcoding plants is difficult because they hybridize readily, muddling species boundaries and making barcoding with one snippet of DNA nearly impossible. Also, the mitochondrial gene CO1 works well as an animal barcode, but is...
In 2005, plant barcoders came together at the first International Barcode Conference in London and formed a plant working group, giving themselves two years to decide on a standard plant barcode. A successful barcode must be variable enough to distinguish many species, flanked by universal primers that make it easy to pluck from different plant groups, and short enough to be handled by today's sequencers.
That deadline has come and gone, with no consensus on a standard barcode.
A single DNA region that satisfies these requirements is hard to find in plants. From the beginning, the plant working group realized that a multiple locus approach was the way to go. Most of the botanists also agreed that the chloroplast genome, because it is variable between species and is prevalent in plant cells, was the place to look. But that's where the agreements ended.
W. John Kress, a botanist at the Smithsonian Institution's Museum of Natural History and a member of plant working group, proposed a two-locus plant barcode that included trnH-psbA, an intergenic"spacer" (or non-coding region) in the chloroplast genome, and ITS, a nuclear marker region present in all organisms. Kress would later drop ITS, replacing it with rbcl, a chloroplast gene that has long been used by plant phylogeneticists.
A team from the Britain's Kew Gardens, and other institutions around the world started searching for their own markers. The team, of which Madriñán was part, proposed a three-locus plant barcode this year that included regions of chloroplast genes and Kress's trnH-psbA spacer. Meanwhile, a Korean group has proposed yet another plant barcode - with one chloroplast gene and two spacer regions - and has used it to barcode about 500 species of Korean plants.
At the Second International Barcode of Life Conference held in Taiwan in September, the plant working group held a meeting to settle on a standard plant barcode. By the end of their meeting, they neared agreement on two marker regions: a chloroplast gene, matK, and Kress's trnH-psbA spacer. They planned to test other regions to fill a possible third spot.
But then, Mehrdad Hajibabaei, a University of Guelph researcher, chimed in."You're recommending that we definitely need a third?" he said,"I'm still questioning if we need a third."
"I think we're all confused about it," Kress announced near the close of the meeting.
Robyn Cowan, a Royal Botanic Gardens botanist and the chair of the plant working group, called order and attempted to sum up the outcomes of the meeting,"My understanding is that we've agreed that matK and trnH-psbA are, at the moment, our two core best regions to go ahead with the barcoding," she said."But that also we think we should explore the third possibility," which involves testing the performance of the Korean team's new spacer regions in a wider range of plant species.
Cowan then added that the group needed to make at least a tentative agreement on a plant barcode."Nothing is set in stone. Although we need to get going, and we need to make some decisions," she said."At the moment we just need to try and go forward."
Though the complexities of plant biology necessitate a barcode that is more than one bit of DNA, more markers means that the barcode is slower, more expensive, and more work to produce."I am really opposed to adding a third gene," Kress said after the meeting."I really think two should be the max."
Some plant barcoding groups are forging ahead with applied projects absent the consensus of standard markers. Kress is working on a project to barcode 750 medicinal plant species, and the New York Botanical Garden has recently initiated a campaign to barcode all of Earth's tree species.
Even given the failure to agree on a plant barcode in Taiwan, botanists remain optimistic."I'm pretty confident we're almost there in plants," Kress says."I think we'll get 90 percent of plants, but there'll always be some that don't work for whatever region is proposed. If we can get 90 percent for any region, that's pretty damn good."
Interested in reading more?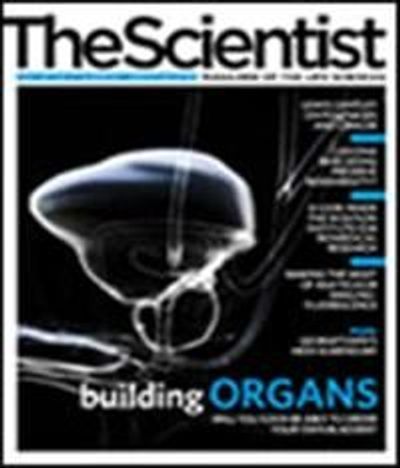 Become a Member of
Receive full access to digital editions of The Scientist, as well as TS Digest, feature stories, more than 35 years of archives, and much more!