The replication stutter
During replication, DNA polymerases are positioned on each strand of DNA . Using a microscope slide as an anchor, we tethered DNA to a bead and stretched it with a flow of solution. We tracked how the position of the bead changed as the replication machinery went to work. Every time a lagging strand loop is formed in the DNA , the length of the strand is reduced (middle panel). Upon release of this loop, the DNA length suddenly increases, visible as an abrupt motion of the bead (bottom panel). The experiment showed us that the replication machinery takes a break every time a new Okazaki fragment is started.
Interested in reading more?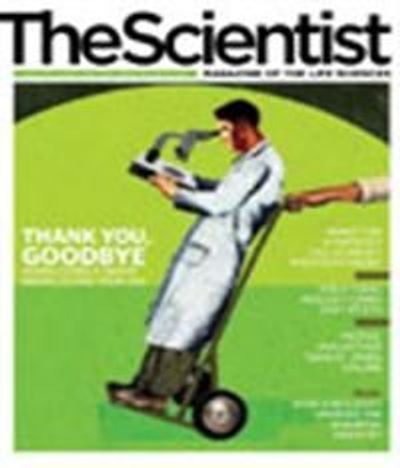 Become a Member of
Receive full access to digital editions of The Scientist, as well as TS Digest, feature stories, more than 35 years of archives, and much more!