The Women That Stay
Thinking about leaving science? Here are programs that helped keep women in research careers in the United States and abroad.
In February 1999, evolutionary biologist Ashleigh Griffin defended her PhD thesis at the University of Edinburgh. Then, one month later, she gave birth. For the next three years, she stayed home caring for her daughter while writing up her research "when I could manage that," she says. She was so poor that she was relying on milk tokens from the government just to get by.
In 2002, she landed a postdoc in Edinburgh, yet only months later she found herself pregnant again. She thought her scientific career was doomed, but managed to keep up with her lab work and landed first-author papers in both Science and Nature. In 2005, she was recognized for her achievements with the...
"You feel like a second-class citizen if you work part time, you're not taken seriously," Griffin, now at the University of Oxford, says. The award was like a "vote of confidence," from the Royal Society. Although men can also apply, the Dorothy Hodgkin's flexibility is designed to suit the needs of women.
Programs geared to helping attract and retain women in science have tried to attack a number of issues over the years. Getting this right "comes down to [a nation's] economic security," says Florence Bonner, a Howard University sociologist and the founder of the African American Women's Institute, and many institutions, foundations, and funding bodies are starting to realize this. Here are programs and awards that have helped women stay in science and tips on how to get one.
Money for women
"Women do very well getting that first R01," says Phoebe Leboy, president of the Association for Women in Science (AWIS). But then they often get bogged down by work and family obligations in the second round of funding. "It's not a question of ability," Leboy says. "It's a question of having the time to write that second or third grant application." Many awards give women funding they can use to bridge the time to the next grant.
Cash and prestige:
In 2004, Harvard geneticist Pardis Sabeti was one of the first five recipients of the annual L'Oréal USA Fellowship for Women in Science, which rewards exceptional young female talent with a $60,000 grant for independent postdoctoral research to further her scientific agenda and enhance future job prospects. "The fellowship gave me a lot of confidence," says Sabeti.
"It's a question of having the time to write that second or third grant application." —Phoebe Leboy
There are other female-focused awards and prizes including those offered by independent organizations, such as the $50,000 Pearl Meister Greengard Prize and the $25,000 Weizmann Women & Science Award. But there are many awards to be had via scholarly societies, including the Royal Society, the American Chemical Society, the Federation of European Biochemical Societies together with the European Molecular Biology Organization (EMBO), and the Federation of American Societies for Experimental Biology (FASEB), to name a few.
How do I get one?
Most awards require a nominator plus letters of support from peers and trainees. Let your mentors and colleagues know about these awards and tell them you might be interested in being nominated.
Returning to the fold:
The National Institutes of Health (NIH) offer a series of salary grant supplements to support individuals re-entering research after taking career breaks for family or other responsibilities. In the United Kingdom, the Daphne Jackson Trust and the Wellcome Trust also offer returners schemes that cover salaries and modest research expenses, which have ranged from £40,000 to above £80,000 annually for scientists who have taken breaks of at least two years.
How do I get one?
Existing NIH grant holders can apply for the supplement to hire a re-entering scientist at any point. The Daphne Jackson Trust accepts applications year-round, while the Wellcome Trust has two annual deadlines for its grants.
Lightening the load
The biggest obstacle that a woman scientist faces "relates to how one integrates one's work and one's life," says Shirley Malcolm of the American Association for the Advancement of Science. Women are not receiving the same support at home as men, according to a recent survey of postdocs (EMBO Reports 8:977, 2007). Results showed that 30% of men expected their wives to make career concessions compared to only 15% of women who expected the same from their husbands.
Edging toward equality:
Many institutions have initiated more family-friendly policies across their campuses. These include stop-the-tenure-clock policies and part-time tenure programs, as well as institutional "life-cycle" research grants, which are given under extenuating circumstances to help investigators defray teaching loads and concentrate on their research during times of family-related difficulties. "The underparticipation [of women] is largely due to organizational barriers and biases that affect women's decisions," says Jessie DeAro, director of the National Science Foundation's ADVANCE program.
How do I get one?
More and more institutions are offering these progressive policies, so talk to your department head about what's available for you. Consider your options first. At Virginia Tech, for example, you lose your benefits when you opt for part-time tenure.
Tailoring your own timetable:
In 1990, Deena Bernholtz-Goldman wanted to work part time to raise her family. So she gave up her post at the University of Illinois College of Pharmacy in Chicago, teamed up with her University colleague Maureen Garrity, and negotiated a job-share position at Fujisawa Pharmaceutical, which later became Astellas Pharma. For 17 years, each woman worked three days per week, overlapping on Wednesdays, as co-directors of medical information. "If we had not job shared, I probably would have had to leave science," says Garrity, now Astellas's director of publications. "It was nice for everyone," adds Bernholtz-Goldman, now the sole director of medical information.
"If we had not job shared, I probably would have had to leave science." —Maureen Garrity
How do I get one?
Approach your boss with a solid and well laid out proposal for the job share, including tasks that would be split and proposed salaries. It worked for several other women at Astellas who have since followed in Garrity and Bernholtz-Goldman's footsteps.
Funding with a family allowance:
The Clare Boothe Luce (CBL) Program provides grants to colleges and universities to create professorships with five to seven years of salary funding plus a small pot of money for either research expenses or child care. Amy Moore, a neuroscientist now at Carleton College in Northfield, Minn., put her award toward research for the first two years, and then when she gave birth to her first child, she turned her CBL grant over to child care. "It allowed me to maintain a higher level of research than most junior faculty members," she says. Were it not for the fellowship, "it would have taken longer and been more difficult to obtain data to get a federally funded grant," says Moore.
How do I get one?
Thirteen universities and colleges, specifically designated in Luce's will, are guaranteed funding, but other institutions can apply. You can find institutions with CBL-funded positions on the foundation's website: www.hluce.org/cblgrants.aspx.
Changing culture
"How do you change the culture so that women are not looked upon as less than good scientists?" asks Vivian Pinn, director of the NIH's Office of Research on Women's Health. To tackle this question, the NIH is rolling out a new series of grants in the fall to research the efficacy of programs and career decisions, says Jeremy Berg, director of the NIH's National Institute of General Medical Sciences.
But Molly Carnes, co-director of the University of Wisconsin–Madison's Women in Science and Engineering Leadership Institute, thinks she already knows the answer. "If you can get people to see the types of structural biases that work against women," she says, then you "don't need women-specific grants, and you get much bigger payoff."
Gallery of greatness:
Inspired by the lack of female portraits hanging on the corridors of academic societies, the UK Resource Centre (UKRC) for Women in Science, Engineering, and Technology initiated its "Women of Outstanding Achievement" program in 2006, which creates large black-and-white photographs of women scientists for display at the women's home institution. "What we're gradually doing is changing those symbols of culture and raising awareness of women of stature in science," says UKRC director Annette Williams.
"It's nice to have something special," says Nancy Rothwell, a physiologist and the deputy president of the University of Manchester, who was one of six women recognized last year. Rothwell's "scarily big" portrait now hangs in the halls of the Royal Society alongside "all the elderly men, mostly dead," she notes.
How do I get one?
Inspirational women can be nominated in one of three categories: discovery, leadership, and communication. Two women in each category are selected each year.
Altering attitudes:
To counter pervasive subtle effects of exclusion and biases people hold against female scientists, the University of Michigan, Ann Arbor, developed an interactive theater program that demonstrates some of the challenges. It's an opportunity to experience "the types of frustrating interactions that go on, and the toll they might take on women or minority faculty," says Abby Stewart, a psychologist and the director of Michigan's ADVANCE Program.
How can I see this play at my institution?
Michigan's Center for Research on Learning and Training (CRLT) Players accept bookings to perform at campuses and conferences around the country.
The carrot approach:
In the United Kingdom, the Athena Scientific Women's Academic Network (SWAN) charter was established in 2005. The scheme supports women's careers by bestowing bronze, silver, and gold awards to departments that meet certain benchmarks in promoting women. To date, only one of the charter's 35 members—the University of York's chemistry department—has attained gold status. It gives a department "a reputation as a place where people can realize their potential regardless of their gender, their background, or other factors," says department head Paul Walton.
What it takes to take home the gold: York's chemistry department achieved gold status by demonstrating that the same proportion of women were being maintained from the undergraduate level up through to faculty positions.
Mentorship makeover:
Most institutions have also instigated formal mentoring programs to counter the "old boys club" persona of many academic settings, which often leaves women scientists in the lurch. "Informal mentoring is what it suggests—informal," says Sue Rosser, dean of Georgia Tech's Ivan Allen College of Liberal Arts and the author of The Science Glass Ceiling. "It's not structured; it's hit or miss...and women often tend to be included less in informal mentoring situations." That's why Georgia Tech has started a "speed mentoring program" where junior faculty members meet several tenure and promotion reviewers through 15-minute advice powwows to obtain the personal career advice they might not receive otherwise.
How can I get speed mentoring?
Rosser suggests proposing "speed mentoring" to your institution's administration using The University of Kentucky's handy how-to guide at http://www.uky.edu/PCW.
Interested in reading more?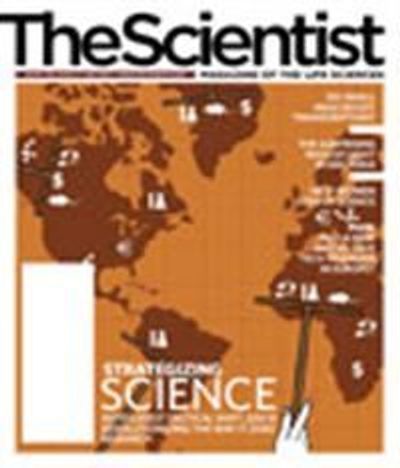 Become a Member of
Receive full access to digital editions of The Scientist, as well as TS Digest, feature stories, more than 35 years of archives, and much more!