Thomas von Rüden
With single-minded determination , he applied his dual interests to optimize the business of directed evolution (Direvo).
In a German secondary school in Bingen-on-Rhine, back in the 1970s, Thomas von Rüden stood in front of the blackboard explaining protein biosynthesis to the rest of the class. His teacher gave him 15 points, the best possible score, for his presentation, which revealed his fascination with molecular biology from an early stage. "That was just the kind of thing I wanted to do," he recalls. Though his father advised against it, young Thomas was determined to study biology, definitely not economics, the career his father had mapped out for him. "I can always go into management after university," he decided.
That's precisely how it worked out. Now 50, von Rüden is one of those rare hybrids, capable of combining two apparently contradictory gifts. After a successful career as a scientist, he left the laboratory and turned his attention to the business side of things, running the affairs of various biotechnological enterprises. His latest coup was engineering the takeover of Direvo by Bayer Schering Pharma in September 2008. "My aim was to make Direvo a success story," he explains, "and to safeguard both the jobs and the company's location in North Rhine-Westphalia." Asked about the reasons for his success, Thomas von Rüden grins and concedes that he's not so hot on figures, definitely not the ones behind the decimal point. Intuition is the secret. He's quick to sense what's in the air, and once he's identified something with a promising future, he follows it up with friendly, but single-minded determination.
That same attitude stood him in good stead when, in his first few terms as a student, he realized one thing: molecular biology might have found its way into some German schools, but by no means into all German universities. So in between botany walks and improving his skill in identifying plants and animals, he began applying for industrial internships that would give him access to molecular research. "I kept on pestering the company managers until they had no alternative but to give me a job," he recalls. Right through to graduation he spent all his vacations working in the labs of major pharmaceutical companies.
Then came von Rüden's "perhaps most crucial years" as he puts it, in the 1980s. Von Rüden received a grant enabling him to work at the Princeton University molecular biology lab headed by Eli Gilboa, now at Duke University Medical Center. At the time, molecular biology was the important field to be in, and von Rüden was caught up in all the euphoria associated with the new developments. He also learned "that research is something that takes place in the mind, not so much in the lab." Back home, he found the same approach at the European Molecular Biology Laboratory (EMBL) in Heidelberg and the Institute of Molecular Pathology in Vienna, where he was involved in research before taking over the molecular biology department of Boehringer Ingelheim Austria in 1993, a center for basic tumor research, also situated in Vienna. "At Boehringer I learned both how to discover drugs and how to run a company."
"My aim was to safeguard both the jobs and the location of Direvo in North Rhine-Westphalia."
In the mid 1990s modern biotechnology arrived in Europe. A number of small biotechcompanies based on American models started springing up in Germany. One of them was MorphoSys, a company located in Martinsried, near Munich, which specialized in the development and production of human antibodies for diagnostic and therapeutic purposes. In the late 1990s von Rüden assumed first the scientific, then the business responsibility for the youthful firm. During his stint there, MorphoSys developed from a start-up company into a successful biotechnology enterprise.
In 2006 von Rüden was lured to North Rhine-Westphalia by Direvo, a young biotech company financed by private investors. Direvo specializes in protein engineering, with technologies at its disposal that are partly based on the inventions of a research group headed by the German Nobel laureate Manfred Eigen. These technologies enable researchers to track down new biopharmaceutical substances in less time and at lower cost. Von Rüden was greatly impressed by the pioneering inventions and the commitment of the Direvo staff. However, a small company's capacity for coming up with new drugs on its own is limited. So von Rüden set off on a different tack and, in Bayer Schering Pharma, he found a powerful concern that would be enriched by the know how available at Direvo. "By taking over Direvo, Bayer Schering Pharma has added a link to its value chain and can now enhance its position as a leading biologics company even further."
In the meantime von Rüden is already thinking over his next move. After the successful Bayer transaction he intends to take time out to size up potential new commitments. He still sees his future in the entrepreneurial sector. "Today scientists have to be entrepreneurs as well," he says, adding with a smile that scientists have no reason to be diffident about thinking in business terms.
Interested in reading more?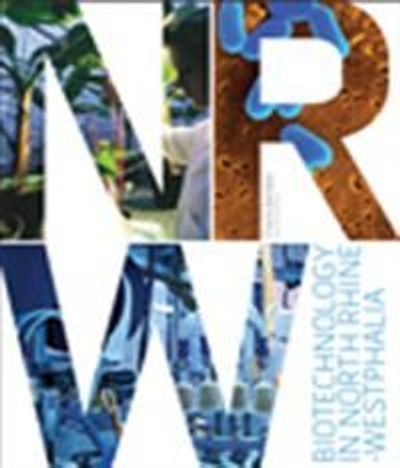 Become a Member of
Receive full access to digital editions of The Scientist, as well as TS Digest, feature stories, more than 35 years of archives, and much more!