Social amoeba in motion
In this month's feature article, Gad Shaulsky writes about his fascination with looking at whether cells can be altruistic using his chosen model organism, the social amoeba Dictyostelium discoideum. Click on the videos below to watch individual "Dicty" cells congregate into a slug, and further differentiate into a stalk and spore.
Video courtesy of Rex Chisholm at Northwestern University, showing a slug as it forms the lollipop-shaped stalk and spore.
Video courtesy of Rick Firtel of the University of California, San Diego, showing Dictyostelium streaming toward cyclic AMP via chemotaxis, to form a multicellular slug.
You can find more videos and pictures of social amoebas at dictybase.org.
Interested in reading more?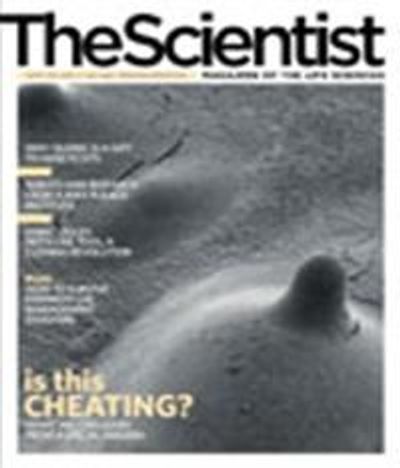 Become a Member of
Receive full access to digital editions of The Scientist, as well as TS Digest, feature stories, more than 35 years of archives, and much more!