Why I Love Vendors
Talks and posters are about where biology has been—but the booths with the sales pitches and freebies tell you where science is going.
I have found that creating a new, useful tool for scientists can be just as gratifying as discovering a new protein.
In December, I attended the annual meeting of the American Society for Cell Biology, as I have done regularly for the last several decades. It is always a good way to catch up with old friends and look for the latest trends in cell biology. I rarely attend the talks, having found that they more reflect the fashion of the moment (or the past) than the direction of the field. Poster sessions are more to my liking, since they provide a chance to talk to enthusiastic young scientists in the trenches. But my favorite stop has always been the vendor booths.
When...
As a technology junkie, I always love to see the new instruments that are introduced at each meeting. When I got a faculty job, visiting the vendors became serious business, because they offered a fast way to compare features and prices of the stuff I needed. I soon became interested in learning about the odd variety of unfamiliar equipment I invariably saw at meetings. Not because I wanted to purchase it, but because I was interested in what other scientists were doing, and if a vendor had paid for a booth, odds are someone was using what they were selling.
Over the years, I started to see patterns. Microscopes have always been prominent at the cell biology meetings (go figure), but the numerous electron microscopes of 25 years ago have been replaced by increasingly complex confocal microscopes. Electrophoresis and centrifugal separation equipment has been replaced by kit vendors and PCR machines. Cell isolation and molecular biology supplies have been replaced by cell lines and clone libraries. The changing landscape of vendor booths shows, better than any talk or poster, that biology has become a prepackaged kit science. Do-it-yourselfers need not apply.
The most interesting booths are those that show the "Next Big Thing." This year, ultra-resolution optical microscopes were on prominent display, whereas several years ago, variants of fluorescent proteins, gene-cloning supplies and PCR machines were everywhere. In a couple of years, the publication record will be filled with data from the tools introduced this year. Where else at a scientific meeting but on the vendor floor can you tap into dozens of impromptu presentations about where a field is going, rather than where it has been?
I became much more aware of the roles vendors play in creating new technologies when I agreed to write some software for a company in the early 1990s. They were introducing a new type of quantitative gel imager and I was writing the interface software for Macintosh computers. The project consumed my spare time for over a year, and I was rewriting and debugging code up until 10 minutes before the new software was introduced at the ASCB meeting. However, all the work felt worthwhile when I saw how excited biologists were to see what my software could do. The experience was as fulfilling as giving a talk—I found that creating a new, useful tool for scientists can be just as gratifying as discovering a new protein!
My experience in participating in the "vendor side" of meetings also made me realize that many vendors were trained as scientists, but did not wish to pursue an academic career. Instead, they decided to help drive scientific research by providing new tools and services that make research easier and enable new research directions. I have known some of the vendors at the ASCB meeting for over 20 years and they are as passionate about showing their new instruments as I am about showing my latest data. So the next time you go to a scientific meeting, stop by the vendor booths and ask about the future. And pick up some candy.
Steven Wiley is Lead Biologist for the Environmental Molecular Sciences Laboratory at Pacific Northwest National Laboratory.
Interested in reading more?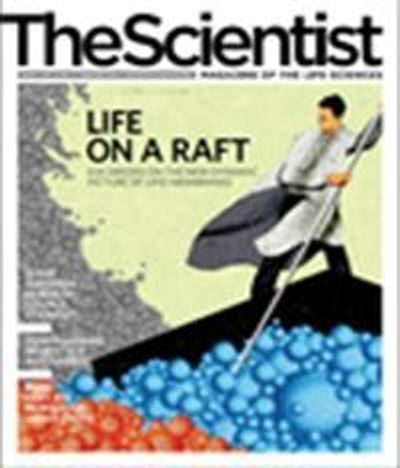 Become a Member of
Receive full access to digital editions of The Scientist, as well as TS Digest, feature stories, more than 35 years of archives, and much more!