Wolf whistle
Wolves are no respecter of boundaries, nor are they intimidated by rough terrain, which makes their population difficult to monitor. Now that they have been delisted as an endangered species under federal law, and Idaho and Montana have instituted hunts, tracking their numbers has become even more important. That's where a new tool designed by Montana biologists comes in.
Meet the "howlbox," built from parts easily obtained on the web by Dave Ausband, research associate with the Montana Cooperative Wildlife Research Unit, and Teresa Loya, wildlife biologist and entrepreneur. About the size of a laptop, it contains a microphone, speakers and a recording device to broadcast howls and record the howls of wolves who respond.
Ausband says that, for him, the device is most useful in tracking wolves moving through mountainous and often...
The howlbox represents an improvement over existing devices that track wildlife remotely, Ausband argues, because it can be programmed to broadcast and record at defined intervals, shutting down completely between times. Scientists can download the data it gathers in the field, rather than lugging it to the laboratory and back out again. A solar panel extends its operational life span.
Wolves typically howl as a means of locating other members of the pack. Ausband deploys the howlboxes in spring once the packs have left their dens and the pups are able to travel. Packs take up residence in open meadow areas with standing water. The pups stay in one place and the adults go off to hunt, bringing back food. This is typically when howling happens, as adults and pups try to reunite. The howlboxes will broadcast, then record the responses, with each wolf's howl recorded as a distinct line on the spectrograph recording, so the researchers can count individuals. The first year, Ausband placed cameras near the howlboxes to see if the wolves would approach the devices. None did, which leads the researchers to believe that the howlbox is minimally invasive.
Because wolves are no longer on the federal endangered species list, state agencies must report every year for 5 years on the population, and currently use radio collars to keep track. But it's not a foolproof system. "Right now we lose about 20 percent of our radio collars each year," Ausband says. "Some due to poaching, some to malfunction, some to natural causes; with the hunt the percentage will go up and so the howlboxes will be more important than ever." (In October, Science reported that a group of wolves researchers had studied for years were shot by hunters near Yellowstone National Park.) Other tracking methods are used as well, Ausband adds, such as identifying DNA through scat samples, but these are labor-intensive, hence expensive.
Montana's hunt is limited to 75 wolves; Idaho has set a limit of 225 wolves. The states have committed to maintaining a minimum of 15 breeding pairs a year, according to Ausband, and will relist them as endangered if the numbers ever drop below 10 breeding pairs. "The bar isn't very high as far as numbers of wolves required to be maintained, but there are guidelines and safeguards in place to ensure wolves' populations remain 'recovered'," Ausband adds.
Ausband and Loya of Integrated Animal Solutions, which is distributing the howlbox, plan to work on the tool (renamed RASCAL for Remote Animal Survey System since it can be used with other animals like owls) over the winter so that in spring, an updated version can help researchers assess the status of the wolf packs after the first hunts have taken place. "[Everyone] needs good information on the population," Ausband says.
Interested in reading more?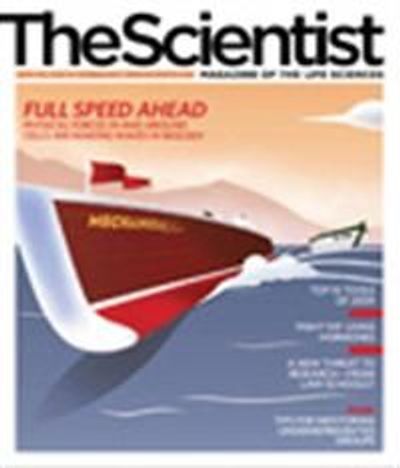 Become a Member of
Receive full access to digital editions of The Scientist, as well as TS Digest, feature stories, more than 35 years of archives, and much more!