You give me fever
The paper:
V. Nene et al., "Genome sequence of Aedes aegypti, a major arbovirus vector," Science, 316:1718–23, 2007. (Cited in 100 papers)
The finding:
Five years after scientists sequenced the malaria vector Anopheles gambiae, researchers at the J. Craig Venter Institute and the University of Notre Dame released the genetic blueprint of a second mosquito, Aedes aegypti, the species that spreads yellow and dengue fevers. With two mosquito genomes, researchers may develop genomics-based explanations of mosquito behavior and the pathogens they transmit, says Peter Atkinson of the University of California, Riverside.
The expansion:
Over the 150 million years since the mosquito lineages split, the Ae. aegypti genome ballooned to five times the size of A. gambiae's. This enlargement was driven by a surge of transposable elements, which make up around half of Ae. aegypti's 1.4 billion...
The contrast:
Imperial College London's George Christophides showed that immune signaling pathways in the two mosquito genomes are fairly similar, but highly diverged from the fruit fly's (Science, 316:1738–43, 2007). "These immunity differences might be explained by the insects' different diets and pathogen exposures," Christophides says.
The accomplices:
Researchers have recently sequenced three more human disease vectors—another mosquito, Culex quinquefasciatus; a body louse, Pediculus humanus; and a tick species, Ixodes scapularis—and created a web portal called VectorBase (www.vectorbase.org) to interrogate all five disease-carrier genomes.
| | | | |
| --- | --- | --- | --- |
| | Genome size (Mb) | No. of genes | Average gene length (bp) |
| Aedes aegypti | 1376 | 15,419 | 14,587 |
| Anopheles gambiae | 273 | 13,111 | 5,124 |
| Drosophila melanogaster | 118 | 13,718 | 3,460 |
Interested in reading more?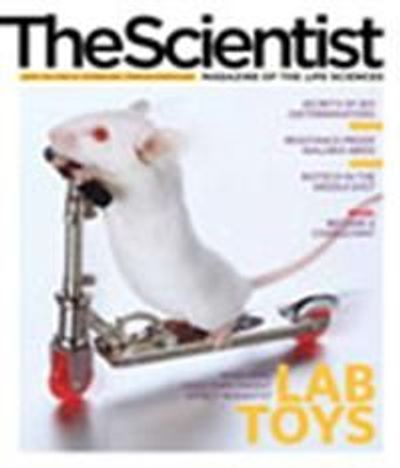 Become a Member of
Receive full access to digital editions of The Scientist, as well as TS Digest, feature stories, more than 35 years of archives, and much more!