Ethical controversy about the appropriate care of severely ill newborns is far from new. In recent years very different approaches have been taken to decisions about critical care. In a number of issues related to neonatal medicine, an analysis of ethical concepts and arguments is important. These include: the value of human life; the role of best interests; the deliberate ending of life; and the withholding and withdrawing of treatment.
In 2004, the Nuffield Council on Bioethics convened a Working Party to discuss these issues. Although the members held a range of differing views on questions concerning the nature and sanctity of human life, they were unanimous on the conclusions and recommendations on these matters, which are summarized briefly below (for the full report, and a list of members of the working party, please see www.nuffieldbioethics.org).
? The moment of birth, which is easy to...
When to initiate intensive care?
As there is a broad range of possible outcomes for babies born between 22 weeks and 24 weeks 6 days of gestation, clearer guidance about whether or not to initiate life support would be helpful to both parents and professionals. The Working Party has proposed the following guidelines for treating extremely premature babies. In all cases, an experienced pediatrician should be present at the delivery to make a confirmatory assessment of the gestational age and condition of the baby.
? At 25 weeks of gestation and above: The relatively high rate of survival and the relatively low risk of severe disability are such that intensive care should be initiated and the baby admitted to a neonatal intensive care unit, unless the baby has a severe abnormality incompatible with any significant period of survival.
? Between 24 weeks 0 days and 24 weeks 6 days: Normal practice should be that a baby will be offered full invasive intensive care and support from birth and admitted to a neonatal intensive care unit, unless the parents and the clinicians agree that in view of the baby's condition, it would not be in the baby's best interests to start intensive care.
? Between 23 weeks 0 days and 23 weeks 6 days: It is very difficult to predict the future outcome for an individual baby. Precedence should be given to the wishes of the parents regarding resuscitation and treatment of their baby with invasive intensive care. However, where the condition of the baby indicates that he or she will not survive for long, clinicians should not be obliged to proceed with treatment wholly contrary to their clinical judgment, if they judge that treatment would be futile.
? Between 22 weeks 0 days and 22 weeks 6 days: Standard practice should be not to resuscitate the baby. However, if parents request resuscitation and reiterate this request after thorough discussion with an experienced pediatrician about the risks and long-term outcomes, resuscitation should be attempted and intensive care offered.
? Before 22 weeks: At this stage, the Working Party regarded any intervention as experimental. Attempts to resuscitate should take place only within a clinical research study that has been assessed and approved by a research ethics committee and with informed parental consent.
Critical-care decisions during intensive care
Having initiated intensive care for a baby, a time may come when parents and doctors begin discussing whether it should be continued or withdrawn. Such situations might arise when: intensive care is proving futile; death appears inevitable; or the baby has a brain injury or other serious condition for which there is no treatment. Once a decision has been made to withhold or withdraw active treatment, palliative care should be provided.
Avoiding the courts
No matter how clear the criteria for making decisions, professionals and parents will sometimes disagree. An impartial forum where such disagreement can be explored is needed. There will always be cases in which resort to the courts cannot be avoided. However, involving the courts is often a very stressful experience for the baby's family and the professionals, and is extremely costly in financial terms.
The Working Party took the view that some court cases could be avoided through better communication and the availability of some form of alternative resolution. A member of the neonatal unit or hospital staff can often be useful as a facilitator in discussion. Nursing staff can play a vital role in assisting better communication. We considered also that clinical ethics committees or professional mediators might help the parties involved to find a resolution and implement any agreement.
Lifelong support for children who survive
The consequences of decisions about the critical care of a baby can extend far beyond the hospital, particularly if the child develops a disability as he or she grows up. A practical issue for the parents is how they will secure family support and manage their child's needs for multiple forms of care.
In the United Kingdom, the law prohibits active measures to end the life of even the most severely disabled baby. Current practice is to preserve life where possible, and laws seek to prevent discrimination against any disabled child or adult. Adequate support must be provided for the lives of those people whose existence we endorse through decisions taken at or shortly after birth. The Working Party urged the UK government to accept further responsibility for supporting families who care for disabled children and adults, and to ensure that adequate and effective services are provided uniformly.
Resource considerations
The current level of provision of neonatal intensive care in the United Kingdom does not always meet demand. Some have questioned whether funds are being spent appropriately on treating babies whose prognosis is very poor. We concluded that the parties involved in making decisions about the care of individual babies should be aware of, but not driven by, the resource implications of their decisions. Healthcare professionals caring for babies in neonatal intensive care units should continue to provide the best possible care for the "patient in front of them." A limited number of staffed cots within a neonatal intensive care unit may mean that continued occupancy of one cot could deny full treatment to a new case at that hospital. However, the Working Party concluded that even in these circumstances decisions should still be determined not by economic considerations, but by clinical judgments about the individual baby, which take into account the best interests of all babies involved.
These recommendations should not be taken to indicate the need for radical changes in the manner in which health professionals practice neonatal medicine. I hope that our deliberations and conclusions can be of help to all those who, in whatever role, need to make critical-care decisions.
Margaret Brazier, OBE, chaired the Nuffield Council on Bioethics Working Party on Critical Care Decisions in Fetal and Neonatal Medicine. She is a professor of law at the University of Manchester, UK. mbrazier@the-scientist.com
Interested in reading more?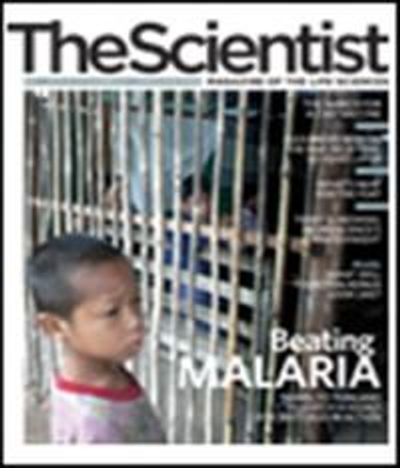 Become a Member of
Receive full access to digital editions of The Scientist, as well as TS Digest, feature stories, more than 35 years of archives, and much more!