After a surge of political enthusiasm among the scientific community since 2016, only a small fraction of candidates with science and engineering backgrounds made it through primary elections this year.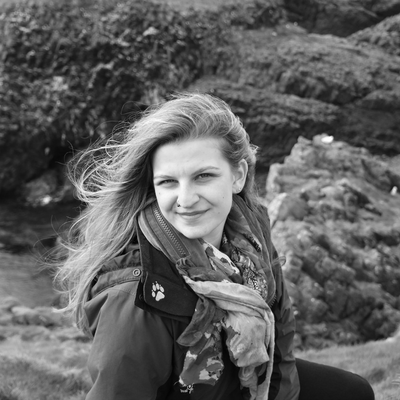 In 2018, an unprecedented number of individuals across the country with science and technical backgrounds made a run for Congress. Many of them were energized by the perceived anti-science rhetoric of President Donald Trump and his administration concerning the environment and health, and by a desire to bring more evidence-based decision making into politics. Although a handful of candidates have advanced to next month's midterm election, many didn't make it through the primaries.
Of nearly 50 individuals with a science, technology, engineering, or math (STEM) background—all of them Democrats—who sought a House seat this year and were tracked by Science, 30 were knocked out during their states' primaries. 314 Action, a Washington DC–based nonprofit leading an organized effort to elect more scientists and engineers into public office, has also seen some attrition: Of the 22 campaigns the group endorsed, all Democrats, 13 won in the federal primaries.
Stem candidates running in those 22 races were opposed by more than 140 other candidates, notes Shaughnessy Naughton, 314 Action's founder and a former breast cancer researcher who herself unsuccessfully ran for Congress in 2014 and 2016. "I think that's a pretty good start," she says.
Many of those still running face tough competition: In Arizona, for instance, emergency room physician and cancer researcher Hiral Tipirneni is seeking to represent the state's Republican-leaning 8th district. In the south, University of Mississippi biochemist Randy Wadkins is challenging the Republican incumbent Trent Kelly in the state's 1st congressional district—which the scientist himself acknowledges is a long shot.
In the Chicago suburbs, two Republican incumbents are facing challengers with STEM backgrounds: renewable energy entrepreneur Sean Casten is competing against Republican incumbent Peter Roskam in the state's 6th district, while Lauren Underwood, a registered nurse who spent several years as a senior advisor at the US Department of Health and Human Services, is looking to unseat four-term Republican Congressman Randy Hultgren in the 14th district.
Many of those still running face tough competition.
"The advantage that I think [STEM candidates] bring to the table is that message of being a problem solver, not a politician," says Achim Bergmann, a political strategist who advises several of 314 Action's candidates. Having a background outside of politics appears to appeal strongly to Democratic and Independent voters in this election cycle, he adds.
Placing this message at the center of political campaigns has worked out well for some. Randy Friese, a trauma surgeon and one of Bergmann's clients, won a competitive seat in the Arizona state legislature as a Democrat in 2016, "in part because he had that approach," says Bergmann. Others, such as Tipirneni, are running "on the same kind of platform."
In a recent nationwide survey of nearly 800 voters by 314 Action and Public Policy Polling, 72 percent of voters said they were more likely to vote for a candidate with a scientific background who supported evidence-based decision making, more so than for lawyers or longtime politicians. "Even among Trump supporters, there's a majority that support the idea of scientists running for office," says Naughton.
But in numerous primaries this year, a science background or support for evidence-based politics didn't appear to be enough to convince some voters.
For instance, Jason Westin, who used the slogan "I'm a doctor, not a politician" as a cornerstone of his campaign to become the Democratic nominee for Texas's 7th congressional district, lost in a very crowded race in May. Perhaps other messages were stronger during the primary, he tells The Scientist. "It may not have been the right time for a scientist to get elected."
jason westin for congress
"Where we saw people lose was when there was just a lot of competition," notes Leah Askarinam, a reporter and analyst for the nonpartisan newsletter Inside Elections. In some Democratic races, there were upwards of 10 candidates.
Another factor is the amount of money that candidates pour into campaigns, and because many of the scientists throwing their hats into the ring were political newbies, they didn't have as much financial backing as others, says Naughton. Involvement in their local communities and the size of their support networks also factor in, Bergmann says. Confounding this is a strong tendency among Democratic primary voters to support female candidates. "A lot of the STEM candidates that I saw and worked with are male, which created just a different gender dynamic in what voters were looking for."
Wadkins—who is still in the running for a seat in congress—says he thinks that some candidates may have lacked the political finesse to connect with voters. "People in general have a favorable view of scientists, but the problem is that many of us can't engage them on a level that they feel comfortable with," he says. "You have got to convince folks that you understand what their lives are like."
If elected, Wadkins plans to focus on health care, on creating job opportunities in his home state, and on increasing congressional spending on scientific research. But even if he's unsuccessful, he says, Wadkins feels his candidacy is contributing to the political dialogue. Like other scientists, he had previously viewed politics "as somebody else's challenge," he says. "But I think that this era we're living in now, and this election specifically, has shown that this message can resonate and does resonate in the right context, and I think that will continue to grow."