Top 10 Retractions of 2013
A look at this year's most memorable retractions
Dec 30, 2013
Adam Marcus and Ivan Oransky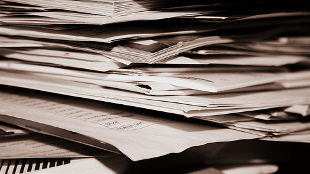 FLICKR, JUDY VAN DER VELDENIt's been difficult to keep up with all of the retractions in the scientific literature this year, as it has been since we started our blog Retraction Watch in 2010. At the time of this writing, with a few weeks to go in 2013, there have been 511, according to Thomson Scientific's Web of Knowledge. Here is our top 10 list for the year, in no particular order, based on the response of our readers and other "scientific" factors, such as whether we liked the story:
Finally, although it was not a retraction, an honorable mention goes to Serbian academics who managed to get an Alan Sokal-esque paper citing Borat and porn star Ron Jeremy published in a Romanian magazine.
Happy 2014! Here's hoping you don't have to retract too many of your New Year's resolutions.
Adam Marcus and Ivan Oransky are co-founders of Retraction Watch.