In the 1950s, scientists began to suspect that single-ion channels existed, but it took them another quarter century to verify it. In 1974, physicist Erwin Neher and cell physiologist Bert Sakmann at the Max Planck Institute for Biophysical Chemistry in Göttingen, Germany (click here for a related feature), invented the "patch clamp," the first device to measure the flow of electrical current through single-ion channels, confirming their existence.
In Neher and Sakmann's apparatus, users place a tiny glass pipette filled with salt solution against the plasma membrane of a living cell. A small amount of suction is applied, forming a tight seal between the 0.5m diameter pipette tip and an ion channel. All ions that pass through the channel then flow into the pipette, and the incredibly small electrical currents - on the scale of a...
"We realized that the main noise source in measuring currents was the leak between the pipette and the membrane," recalls Neher. "The trick was to improve the seal." Neher and Sakmann continued to tinker with the patch clamp, and in 1981, they discovered the "gigaseal," which removed most of the background noise and allowed 10-100X better resolution. In 1991, Neher and Sakmann were awarded the Nobel Prize.
Interested in reading more?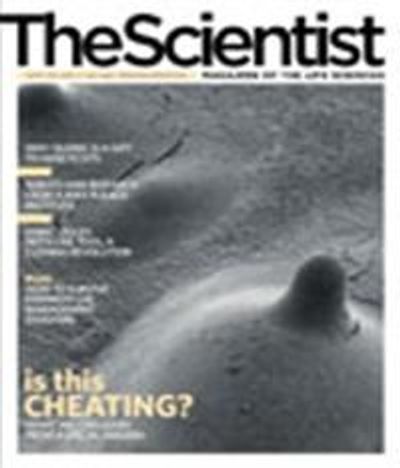 Become a Member of
Receive full access to digital editions of The Scientist, as well as TS Digest, feature stories, more than 35 years of archives, and much more!