What to Do About "Clare Francis"
Anonymous tipsters who allege scientific misconduct can make journal editors squeamish. But should a whistleblower's identity matter?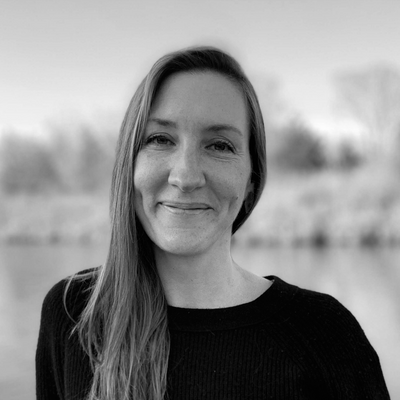 Sep 14, 2013
WIKIMEDIA, FRANCESCO MIRALLES GALUPIn July, Michael Sarr, an editor of the journal Surgery, received an e-mail from an unknown tipster named Clare Francis, alerting him that material from a 2004 paper published in his journal might have previously appeared in Oncogene. "If this was dual publication, we would retract our article and the author would be censored," said Sarr, who is also a professor at the Mayo Clinic in Rochester, Minnesota. "You bet we looked into it."
Sarr spoke with the paper's authors and read both manuscripts carefully. He determined that the "titles looked similar, but they were totally different experiments." The experience frustrated him. It took Sarr several hours to investigate the claim, and he felt that Francis had accused researchers of fraud without doing enough digging of her own. In an e-mail exchange with Francis, Sarr alleged that she had wasted his time. "Quite...
Francis—whose real identity, gender, and occupation remain secret—is notorious among journal editors as a relentless whistleblower. However, she refers to herself more humbly: as an "attentive reader." In her e-mails alerting editors to possible problems in published papers, she most often details evidence of tampering in figures, including duplication, rotations, and mirror images. And any given accusation can involve multiple papers, incurring dozens of potential problems. While the Surgery case did not result in any journal action, some of Francis's other tips have been tied to corrections and even retractions. For instance, a 2006 paper in the Journal of Cell Biology was pulled after Francis raised concerns about image manipulation, which the publisher determined were valid.
But Francis is not alone in her endeavors to expose potential problems anonymously, and it appears that both the number of anonymous tipsters and support for their work are growing. "I think more and more journals are realizing the importance of every kind of whistleblower, anonymous or not," said Ivan Oransky, a founder of the blog Retraction Watch.
Calling out errors in the scientific literature is, for most, an unpleasant process. Suppose the work in question was authored by a close friend, a former mentor, or even a competitor—such relationships might make many potential whistleblowers shy away from accusing a peer of a mistake, or worse, impropriety. Anonymity offers the shield some tipsters feel they need to safely bring up potential problems, but the lack of identity disclosure makes journal editors wary. Such a shield "does allow people to hide behind allegations and makes it harder to determine if they're legitimate or not," said Virginia Barbour, the chair of the Committee on Publication Ethics (COPE), which offers advice to journal editors on how to handle misconduct.
According to COPE, the volume of anonymous emails to journal editors may number in the thousands. Barbour said that a number of editors recently asked her group for guidance on how to deal with these types of messages. In response, COPE recommended that editors take any potentially legitimate complaint seriously, regardless of whether the person has disclosed his identity. "In the end, what this is about is trying to make sure the scientific literature is as robust as possible," Barbour told The Scientist. "So it shouldn't matter who it comes from."
Not everyone agrees. Barbour said several editors have told her that they feel uncomfortable investigating complaints without knowing who was behind the claims. "Some journals will only accept allegations if you name yourself. . . . They will demand you write something on letterhead from your university or be required for a phone call," added Oransky, who said he is often copied on correspondence between Francis and journal editors.
Darren Taichman, the executive deputy editor of the Annals of Internal Medicine, said his journal's policy is to ask for disclosure from the anonymous tipster, but to agree to hide that person's identity from the authors whose work is in question. "We just think it's a reasonable [approach to] absolutely being sure to investigate any claim of scientific misconduct. But [the] 'reasonable' part of that definition involves our ability to know who is making it," Taichman told The Scientist.
For instance, if someone is accusing a colleague of stealing data, it's vital that the investigators understand the relationship between the researchers and how the accuser came to realize the alleged theft, Taichman said. By dismissing anonymous claims, editors run the risk "of missing an important notification of problems in scientific conduct," he noted. "But it's a balancing act. It depends on the situation." Taichman added that at his publication, there is no hard-and-fast rule against looking into anonymous tips. If the pointers seem legitimate and can be vetted without knowing the accuser's identity, such as is often the case with claims of plagiarism, "it doesn't matter who sent [the tip] to you," he said.
Francis didn't know how often her tips result in retractions or corrections, nor how frequently they are even investigated. "Editors seem to be the chief problem," she wrote in an e-mail to The Scientist. When asked why she uses a pseudonym, Francis gave only this cryptic response: "The editors would like to use managerialism (class interest) to stop any criticism."
Other scientists have taken a similar tack, pointing out potential flaws in the literature anonymously. PubPeer, an online forum launched last year, offers scientists a means of reviewing papers post publication without having to disclose their identities. "A negative reaction to criticism by somebody reviewing your paper, grant, or job application can spell the end of your career," the organizers of PubPeer—who themselves remain anonymous—wrote in an e-mail to The Scientist. "We don't want to take that risk, and we understand that many commenters do not want to either."
Oransky said there are perfectly good reasons for preserving whistleblowers' anonymity. In fact, he noted, academic publishing already recognizes the need for protecting critics' identities, as peer reviewers' names are often masked. "In a perfect world, I would want to know who everyone was, what their biases were, conflicts of interest," Oransky said. "But if we were in a perfect world, we wouldn't be committing misconduct and fraud."