Misconduct Finding Could Impact PubPeer Litigation
Wayne State University's conclusion that pathologist Fazlul Sarkar committed research misconduct could affect the ongoing legal proceedings related to anonymous critics of his work.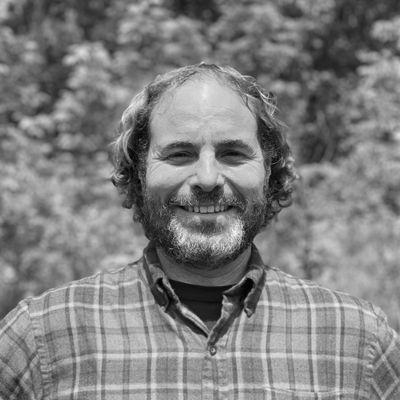 WIKIMEDIA, BLOGTREPRENEURIn August 2015, an investigative panel found former Wayne State University pathologist Fazlul Sarkar guilty of multiple instances of research misconduct. This finding, first reported by The Scientist today (October 19), may impact the legal case being prosecuted in the courts now as Sarkar attempts to file defamation suits against people who have commented on irregularities in his published work.
For two years, Sarkar's attorney, Nicholas Roumel, has been pursuing a legal case in an attempt to learn the identities of anonymous commenters who posted critiques of the pathologist's publications on the post-publication peer review website PubPeer. To pursue a defamation suit against anonymous commenters who Roumel alleges cost Sarkar a job, he would need to learn the commenters' identities first.
Earlier this month, the Michigan Court of Appeals considered the constitutionality of unmasking anonymous commenters in...
"The only awareness [of the Wayne State investigation] we had was based on the mentions in a couple of the retractions that the retractions were based on investigations," Abdo told The Scientist. "Those were very oblique references that basically said there was an investigation at Wayne State, but they didn't really lay out the findings in detail."
"When Mr. Abdo mentioned it to the court of appeals, they [the judges] recognized that, but it was too late to stop curious reporters from going further into that," Roumel told The Scientist.
The appellate court's decision on the constitutionality of subpoenaing PubPeer and forcing them to unmask anonymous commenters could send the case back down to the trial court for defamation suits. Alternatively, the matter might be appealed to the Michigan Supreme Court.
But Wayne State's newly uncovered conclusion that Sarkar committed research misconduct—by manipulating images in published papers and National Institutes of Health grant–associated materials, among other things—could compromise his ability to claim that he was defamed, if some of the anonymous comments in question have accurately reflected Sarkar's reported wrongdoing.
As it stands, the investigation's findings are not likely to become part of the record in this case. "It's not going to have any bearing on this [Michigan] Court of Appeals decision or the Michigan Supreme Court, if it gets to that point, because they are only confined to the issues that appear on the record before them," Roumel said. "And none of this stuff was on the record at the trial court. . . . In fact, there was not even a confirmation that there was an investigation by Wayne State in the trial court."
If the case does return to the trial court and defamation proceedings are initiated, how might Wayne State's investigation findings be used? "It makes the legal case [arguing that the anonymous comments were not defamatory] much stronger," Abdo said. "One of our concerns is that somebody can unmask an anonymous speaker by setting out maybe a legally adequate, but a factually meritless claim against them. And the result would be that the right to anonymity is compromised. And that's why we think it's critical that courts look at the facts before they unmask commenters—so they don't have a situation like this where the facts seem to corroborate the concerns of the commenters and not the complaint of the plaintiff."
"I'm not going to say we wouldn't have a [defamation] case" were the investigation's findings considered, Roumel added. "Am I happy with the fact that this would come out? Obviously it's not positive for Dr. Sarkar, but we'll deal with it."