President Biden's planned rollout of additional COVID-19 vaccine doses is set to begin next week, but questions remain about who should get them.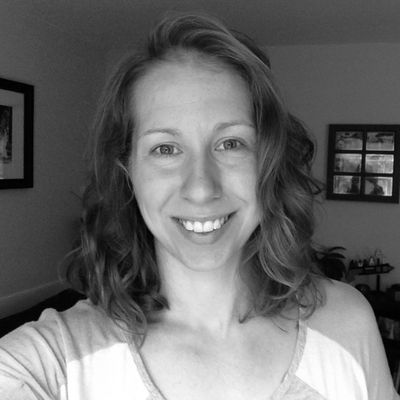 Sep 16, 2021
Update (March 8): The World Health Organization (WHO) today endorsed the widespread use of COVID-19 vaccine boosters, emphasizing that vaccination is particularly important for high-risk groups.
Update (December 9): The WHO today recommended that immunocompromised people and those who received an inactivated COVID-19 vaccine such as those made by Sinovac Biotech, Sinopharm, and Bharat Biotech should receive a booster, Reuters reports.
Update (November 19): Earlier today, the US Food and Drug Administration authorized COVID-19 booster shots from both Pfizer-BioNTech and Moderna for everyone 18 years and older, multiple media outlets report. This afternoon, a Centers for Disease Control and Prevention panel voted unanimously to open up booster eligibility to all adults, and to recommend that people aged 50 years and older get a booster, according to CNBC.
Update (October 15): An FDA advisory panel voted unanimously to support the use of COVID-19 vaccine booster shots from Johnson & Johnson, according to The New York Times. In contrast to Moderna's or Pfizer/BioNTech's COVID-19 vaccines, for which boosters represent the third shot in the series and are recommended for use in high-risk groups six months after the initial two-dose regimen, Johnson & Johnson boosters will be recipients' second shots, and the FDA advisory panel recommended they be offered to anyone who received an initial Johnson & Johnson COVID-19 shot at least two months prior.
Update (October 15): An advisory panel voted unanimously in favor of the FDA's authorization of Moderna COVID-19 vaccine booster shots for the elderly and other high-risk groups, several news outlets report.
Update (September 24): In line with the FDA's recommendation, the Centers for Disease Control and Prevention today endorsed the use of Pfizer/BioNTech booster shots in the elderly and other high-risk groups. In an unusual move, CDC Director Rochelle Walensky went beyond the CDC advisory committee's recommendation by including frontline workers such as healthcare personnel and teachers among the groups eligible for a booster, The New York Times reports.
Update (September 23): The FDA announced yesterday that it had granted an emergency use authorization for Pfizer/BioNTech's vaccine booster to be given to the elderly and other high-risk groups.
Update (September 18): The FDA advisory panel that met yesterday rejected, in a 16-2 vote, the Biden administration's plan to offer a third Pfizer/BioNTech's COVID-19 shot to most Americans, the Associated Press reports. Instead, the panel unanimously voted to offer boosters to people 65 and older and those at high risk of severe disease.
The discussion over COVID-19 booster shots has come to a head this week, as several new reports offer preliminary data on the waning effectiveness of Moderna's or Pfizer/BioNTech's vaccines and potential benefits of a third dose. While boosters do appear to bump antibody levels, it's unclear what this means in terms of numbers of infections and disease severity. Now, some experts are pushing for boosters to be limited to certain groups of people and for public health efforts to remain focused on getting more jabs in the arms of people who are still unvaccinated.
The new studies have generated a buzz in advance of a meeting of an advisory committee at the US Food and Drug Administration (FDA) scheduled for tomorrow and the convening of a Centers for Disease Control and Prevention (CDC) panel next Wednesday. President Joe Biden announced last month that boosters would be available to mRNA-vaccinated individuals 18 and older beginning the week of September 20, but the outcomes of those two meetings could force his administration to change its plan. Already, the White House has had to narrow the rollout to include only third shots of the Pfizer/BioNTech vaccine, as Moderna and single-shot vaccine maker Johnson & Johnson have been delayed in sharing the necessary data, The New York Times reports.
"We just got things turned around," Jesse Goodman, a former FDA chief scientist, tells the newspaper. "The administration and the leaders of the scientific agencies who signed on got out in front of any public discussion, airing of the data or vetting of it. That put the F.D.A. and the C.D.C. and their advisory committees in a corner."
Vanderbilt University School of Medicine infectious disease researcher William Schaffner, who works with the CDC's Advisory Committee on Immunization and Practices that influences the agency's recommendations, tells The Washington Post that one likely outcome is a prioritization schedule akin to the initial vaccine rollout, with frontline healthcare workers, nursing homes residents and staff, and the elderly being among the first groups to get boosters. But, he notes, many healthcare providers are already recommending boosters or making an effort to get boosters for those who ask for them. "The average patient and the average doctor think a recommendation with a capital R has already been made. Washington got out ahead of its skis a little bit."
Data from Israel gets mixed reviews
One of the new reports this week presents observational data from Israel, first posted as a preprint at the end of August, showing that within 12 days of receiving a five-month booster shot of the Pfizer/BioNTech vaccine, individuals over age 60 had higher blood levels of antibodies and were better protected from SARS-CoV-2 infection and severe illness. Specifically, rates of infection were 11-fold lower and severe disease nearly 20-fold lower than among fully vaccinated people who didn't receive boosters.
Study coauthor Sharon Alroy-Preis, Israel's head of public health services, was invited to the FDA meeting tomorrow to speak about these findings, as well as data showing that severe illness was on the rise in the country before it began giving extra vaccine doses. She tells the Times that Israel was able to control a "fourth wave" thanks in large part to boosters, and she suspects the US will continue to see more breakthrough cases if it does not start rolling out third doses as well.
While the new study, based on the health records of more than 1 million people, provides some of the only real-world evidence that a booster shot can reinvigorate waning protection, experts tell the Times that it's unclear how long that improvement will last. "What I would predict will happen is that the immune response to that booster will go up, and then it will contract again," Marion Pepper, an immunologist at the University of Washington in Seattle, tells the publication. "But is that three- to four-month window what we're trying to accomplish?"
Bellevue Hospital Center infectious disease specialist Celine Gounder, a former adviser to the Biden administration, notes that the drop the study found in vaccine protection against severe illness only pertains to people over the age of 60. "We have known for some time that the vaccines elicit less robust immune responses in the elderly," she tells the Times. "Recommending additional doses of vaccine for the elderly isn't controversial." Indeed, data from the US shows an increase in severe breakthrough illness only among the elderly, with vaccine efficacy against hospitalizations changing very little in people younger than 75.
In a briefing document released yesterday (September 15), the FDA emphasized the need for more data from the US, and noted that "while observational studies can enable understanding of real-world effectiveness, there are known and unknown biases that can affect their reliability."
Room for interpretation in US data
Data published this week on more than 40,000 volunteers involved in the ongoing trial of Pfizer/BioNTech's vaccine show a slight decline in protection against symptomatic infection over time—from 95 percent for the first two months following vacation to 84 percent a few months later—while protection against severe disease was maintained at 97 percent. In a separate study of just 11 participants 55 or younger and 12 participants aged 65 to 85, researchers found that a booster given around eight months after initial vaccination could restore that waning immunity, with levels of neutralizing antibodies rising five- to sevenfold compared with levels first seen after the second dose.
Similarly, Moderna published data this week on waning immunity associated with its COVID-19 vaccine, and on the potential benefits of a third dose. Comparing nearly 15,000 people vaccinated as part of a clinical trial more than a year ago with 11,000 people vaccinated between December 2020 and March 2021, the researchers found that there were twice as many breakthrough infections in the first group than among the more recently vaccinated. And in a study involving 80 of the trial participants, the company tested out six-month boosters of its currently offered vaccine and of reformulated versions that aim to target different SARS-CoV-2 variants, and found that all boosters increased levels of neutralizing antibodies to levels comparable to what was seen following initial vaccination.
Such evidence has some convinced that it's worth rolling out boosters as quickly as possible. Rockefeller University immunologist Michel Nussenzweig tells the Times that the extra dose "will ultimately prevent others [unvaccinated individuals] from going to the hospital, and it ultimately would benefit the way the country is going."
But with each vaccine dose carrying a small risk of side effects and repeated vaccination increasing the chances of immune exhaustion, in which T cells mount a diminished response in the face of chronic antigen exposure, a bump in neutralizing antibodies is not necessarily sufficient to justify booster approval. "If we get into this cycle of boosting every six months, it's possible that this could work against us," Pepper tells the Times.
Earlier this week, an international group of scientists—including two FDA officials who told the Times that they would soon be leaving the agency, in part because of what they view as the administration's premature push for boosters—argued in The Lancet against a wide rollout of booster doses while there is still a substantial portion of the world's population that remains unvaccinated or only partially vaccinated, including one-third of people living in the US. "What really is going to control the delta variant is vaccinating the unvaccinated, not boosters," Anna Durbin of Johns Hopkins School of Public Health tells the Associated Press.
This is in line with the request from the World Health Organization (WHO) that world leaders wait until the end of this year, if not longer, to offer boosters. But the US is not the only country considering moving forward with additional COVID-19 vaccine doses. In Israel, boosters are authorized for people 12 and up, and fourth doses may be on the horizon, the Times reports. Meanwhile, the UK government announced on Tuesday that it would begin giving boosters to people over the age of 50 and medically vulnerable individuals, while France, Germany, Denmark, and Spain are also discussing booster shots or have begun doling them out.