After two years, it's clear that this administration values neither the work of federal scientists nor the health and safety of the public. Science is being silenced, in a truly unprecedented way—and we're all paying the cost.
It almost feels like a hostage situation, like I am being held hostage—my life, my credit, my financial stability—for something that I never voted for [and] I don't believe in. It's really frustrating.

—Amber Lucas, cofounder and CEO of Impact Proteomics, the biotech she planned to launch late last year before her National...
ACROSS
7. Carbon product obtained by pyrolysis
8. Communication via pen?
9. Big start of the 6-Down
10. Flower in the snapdragon family
11. Component of natural gas
13. Element in Einstein's mass-energy equation
15. Musk ox and narwhal's regional habitat
17. Lobes of a whale's tail
18. Articulation involving the femur (2 wds.)
20. Sound off in a lupine fashion
22. Little songbird with a complex repertoire
23. Microscopic life forms
DOWN
1. Seed rich in omega-3 fatty acids
2. What a male seahorse can become, oddly
3. Bean with an Ethiopian origin
4. Network of vessels or nerves
5. Galliformes or Anseriformes members
6. Cosmologist's allover concern
12. Period before the Quaternary, traditionally
14. The toxic stuff in poison ivy
16. What Jane Goodall studied
17. Unit important to oceanographers
19. Swiss pioneer of analytical psychology
21. Source of 7-Across
jonny hawkins
Interested in reading more?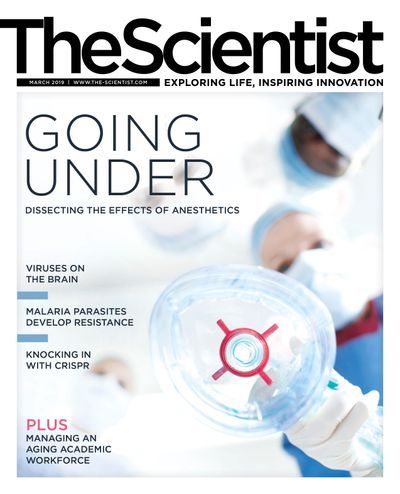 Become a Member of
Receive full access to digital editions of The Scientist, as well as TS Digest, feature stories, more than 35 years of archives, and much more!