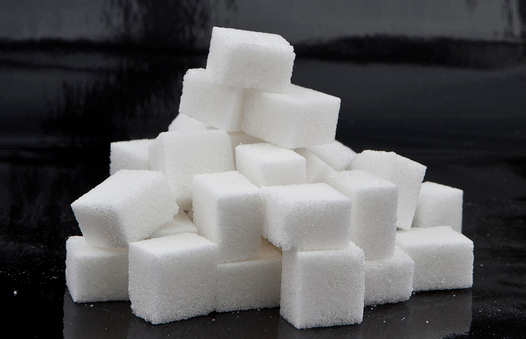 FLICKR, DAVID PACEYA liver hormone called hepatokine fibroblast growth factor 21 (FGF21) influences cravings for sugar, according to a mouse study published last week (December 24) in Cell Metabolism. It is the first hormone found to regulate the consumption of a specific nutrient; other appetite-regulating hormones such as ghrelin and leptin—produced in the gut and in fat cells, respectively—act much more broadly, regulating overall caloric intake.
Specifically, Matthew Potthoff at the University of Iowa and his colleagues found that FGF21 suppresses a mouse's consumption of simple sugars, but not of complex carbohydrates, proteins, or lipids. Mice lacking FGF21 drank much more sugary drink, while mice that overexpressed FGF21 or were dosed with the hormone consumed less sugar and noncaloric sweeteners. FGF21 appears to mediate such sweet-eating behavior via the hypothalamus, and the hormone increases following sugar consumption, suggesting a negative feedback loop regulating sugar intake.
"We conclude that the liver functions...
FGF21's role in regulating sugar consumption was previously recognized after it was found to help obese mice lose weight, and a modified form of the hormone is already in clinical trials to see if it can help diabetes patients do the same, according to New Scientist.
Interested in reading more?
The Scientist ARCHIVES
Become a Member of
Receive full access to more than 35 years of archives, as well as TS Digest, digital editions of The Scientist, feature stories, and much more!